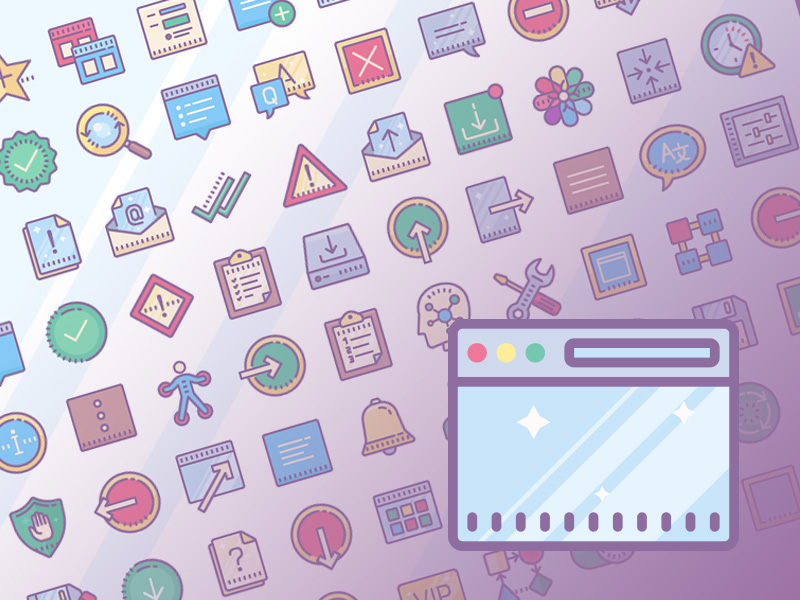 Today we have a great freebie by the Icons8 team shared exclusively with Codrops readers! The freebie is a set of 80 lovely UI icons from the new Dusk themed icon set.
About the freebie
The UI icons come in a unique style with a playful touch and soft colors. The formats included are: EPS, PDF, optimized PNG (50px), and SVG in two different dimensions (50px and 100px).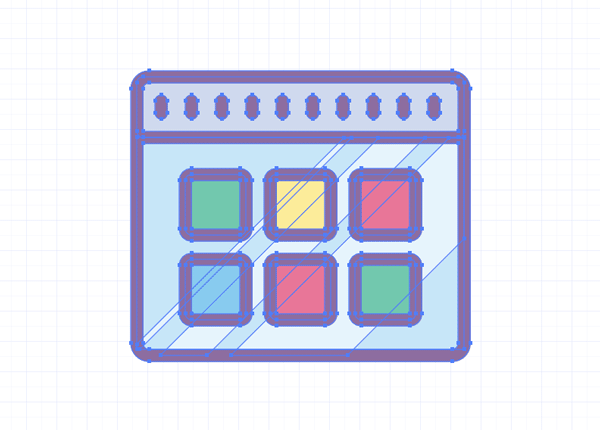 The concepts represented are: Add to Favorites, Add, Answers, Approval, Available Updates, Browser Window, Bullish, Change Theme, Checked Checkbox, Checkmark, Circled Dot, Clear Symbol, Close Window, Collect, Comments, Details Popup, Do Not Disturb, Double Tick, Download, Downloading Updates, Email, Enter, Error, Exit, Expired, FAQ, Feedback, Find and Replace, Form, Help, High Priority, Horizontal Settings Mixer, In Progress, Info Popup, Info, Installing Updates, iOS Photos, Language, List, Login Rounded Down, Login, Logout Rounded Down Filled, Logout Rounded Left, Logout Rounded Up, Logout Rounded, Maintenance, Maximize Window, Menu 2 Filled, Menu, Mind Map, Minimize Window, Natural User Interface 1, New Document, Notification, Numbered List, Online Support, Open in Browser, Open in Window, Org Unit, Privacy, Private, Process, Questions, Restore Window, Save as, Save, Submit Progress, Support, Thumbnails, Toggle Off, Toggle On, Unchecked Checkbox, Upload, User Manual, Vertical Settings Mixer, View Details, VIP, Workflow, Zoom In, Zoom Out
Preview
As you can see on the preview below, the icon pack consists of topics that can come in handy for your next interface design: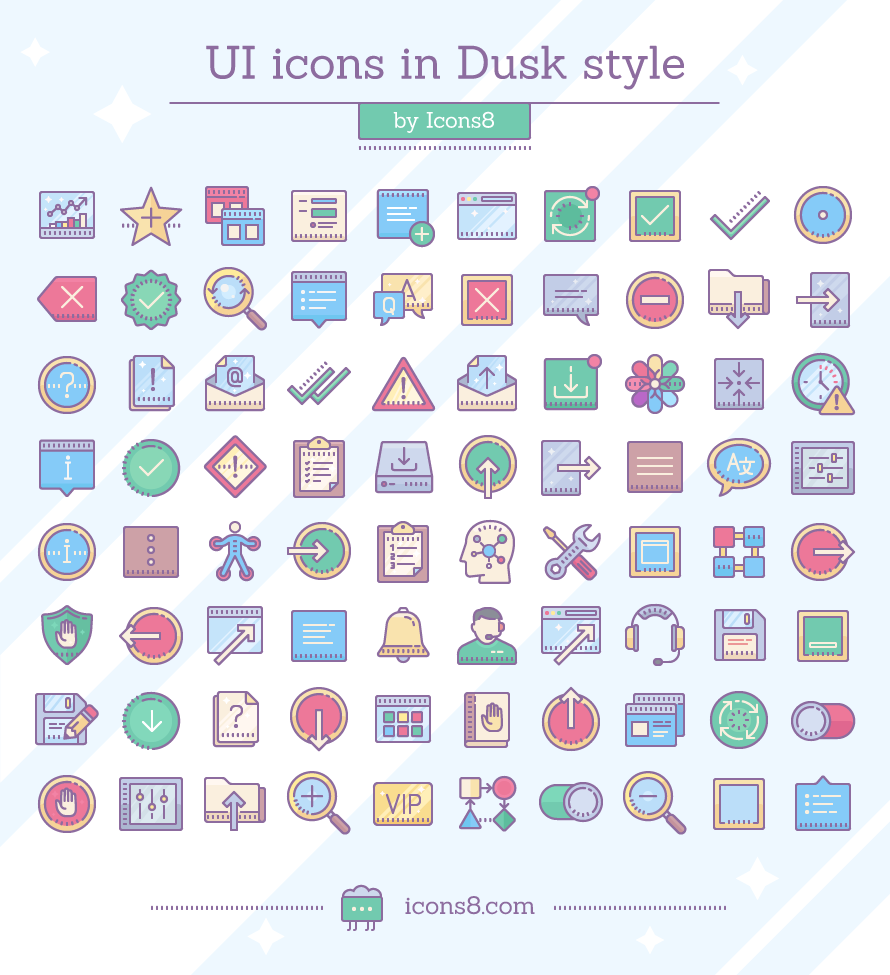 Download the UI Icons for Free
You can download the freebie here:
The icons are free for personal and commercial use. No linking required, but if you provide a link, the guys from Icons8 will drink to your success. 🙂 Please don't resell or redistribute them.
More from Icons8
Feel free to use the Icons8 Web App for:
Fast and simple recoloring of your icons
Generating fonts for your SVGs
Also, check out the handy desktop app that will make all Icons8 icons available on your computer.
We hope you enjoy this freebie and find it useful!
If you'd like to contribute and publish your exclusive freebie on Codrops just drop us a line.