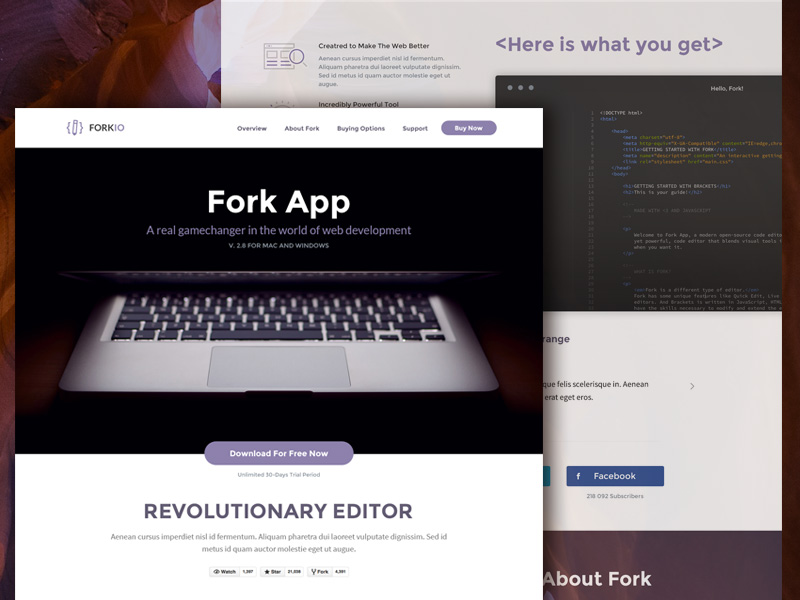 We're happy to present you a brand new website template made in collaboration with the awesome folks at Pixel Buddha and PSD2HTML.
The responsive HTML one-page template is built with Bootstrap and comes with SCSS and PSD files. It works really well for app or start-up themes but can easily be adjusted for any kind of content. It's a great template to get started quickly with your project.
Preview
Have a look at the complete website:

Check out the live demo of the template: Forkio Live Preview
About Pixel Buddha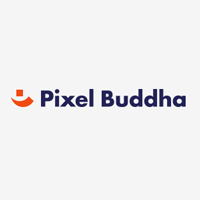 The team of Pixel Buddha is passionate about creating high-quality, free and premium resources for design professionals. Famous for their unique and creative icon sets like Smallicons and Ballicons, they have now grown into an extremely useful resource site with weekly updates.
Follow Pixel Buddha on Twitter, Facebook and Dribbble.
About PSD2HTML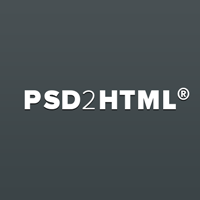 Founded in early 2005, PSD2HTML® is the world's leading PSD to HTML coding company. With over 72,600 completed projects, their team delivers hand-crafted, cross-browser compatible HTML5/CSS3/SCSS, as well as custom solutions for popular CMS and eCommerce platforms.
Follow PSD2HTML on Twitter, Facebook and connect via LinkedIn.
Thank you so much for this great collaboration!
Download the template
You can download the ZIP file here:
Use it freely but please don't republish or redistribute the template.
We hope you enjoy this freebie and find it useful!
If you'd like to contribute and publish your freebie on Codrops just drop us a line.