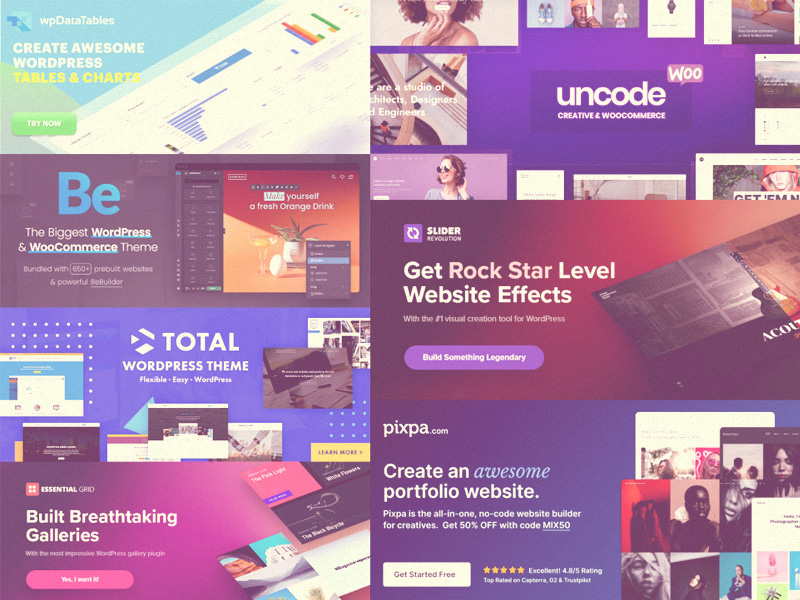 Web design tools and resources can be a big help when it comes to streamlining the creative process and creating stunning websites. There is a seemingly endless variety of free and premium web design products to choose from. They range from complete platforms to specialist software applications. Just like design frameworks and wire framing tools.
We're not going to pretend that creating wow-worthy websites is always easy. But the design tools you use can often do much of the heavy lifting and help you work efficiently. You can complete projects on time, and exceed clients' expectations. The rest is up to you.
In any event, the right design tools can help you bring your creative vision to life. With this in mind, here are 13 Best Tools & Resources for Designers and Agencies that we believe are worth a close look.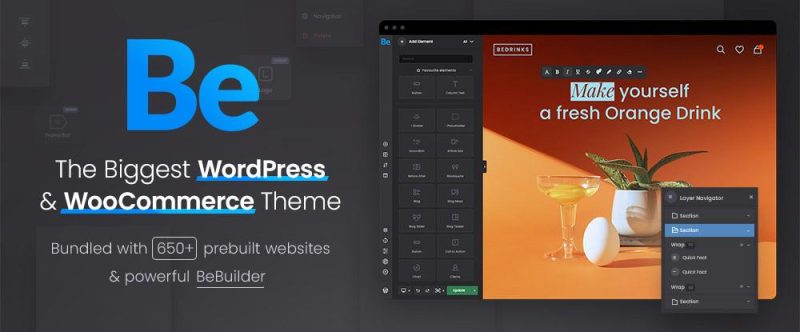 Both popular (250,000 customers), and powerful (40+ core features), BeTheme is the best multipurpose WordPress theme you could have to create a website that will effectively showcase your creativity and boost your brand.
More than a best-in-class multipurpose website builder, BeTheme places at your fingertips the following best-in-their-class builders:
BeBuilder, the fastest, lightest, and most intuitive website builder you'll find for WordPress. View each element while customizing it.
Be's WooBuilder gives you a simple yet effective approach to creating an online store.
Be's Header Builder 2.0 makes it easy to quickly create the pixel-perfect header you need.
BeBlocks, a time-saving library of pre-designed sections.
Add Be's library of 650+ customizable pre-built websites, and it becomes apparent how flexible and powerful BeTheme is. A completely reorganized dashboard makes BeTheme easy to work with and an updated Setup Wizard helps you get your first project underway, step by step. You can test the impressive Be Builder's capabilities in this Live Demo.
Click on the banner to find out more about BeTheme and its many powerful core features.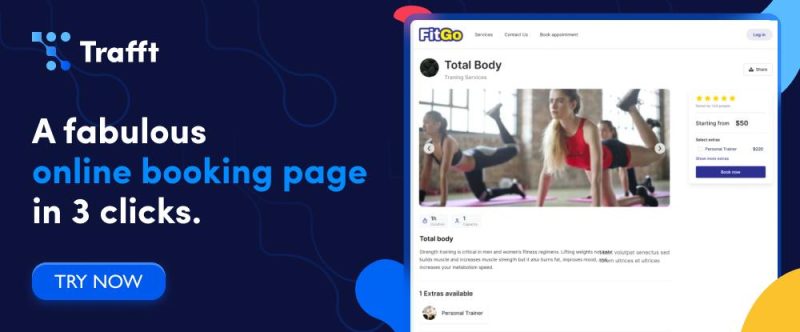 You could choose to automate your business's booking operations by searching for and selecting specialized tools to book appointments, process payments, manage your employee's schedules, etc. Should your business offer its services at multiple locations, simply repeat the process for each location.
Or you could go with Trafft's service business management software solution and do everything from a single platform and dashboard.
There's no waiting with Trafft. Your clients can book and manage their appointments online 24/7.
Your clients can also make payments online using Mollie, Stripe, PayPal, or Authorize .net.
Reminders and notifications can be sent automatically via Mailchimp or SendFox.
Virtual meetings with clients/employees can be conducted via Zoom.
Trafft integrates smoothly with Outlook Calendar, Google Calendar, and Google Meet.
Click on the banner to find out more about this time and money saving service business software solution.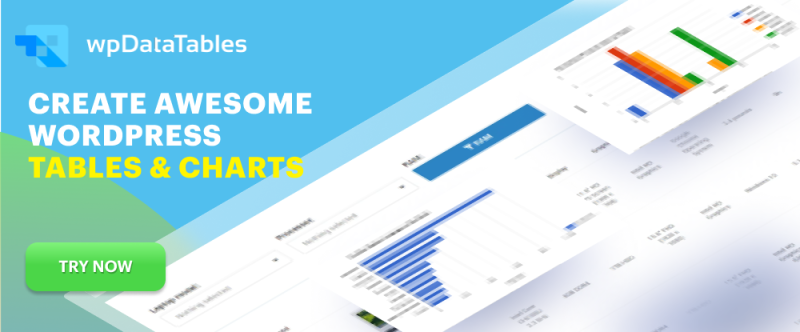 With the wpDataTables plugin in your design toolbox you can create charts and tables that you've been hesitant to try building up to now. Such as:
Lots of table types and charts that are informative, editable, responsive, and attractive.
tables or charts that require data from a variety of sources and in a variety of formats.
wpDataTables does all the above quickly and efficiently with –
its ability to organize and process huge amounts of data.
Its 4 popular chart-building engines
its powerful sorting and filtering tools
editability features that allow users to access and edit their own entries
its Conditional Formatting feature that allows you to highlight or color-code key data.
Click on the banner to find out more about wpDataTables, the best tables and charts WordPress table plugin.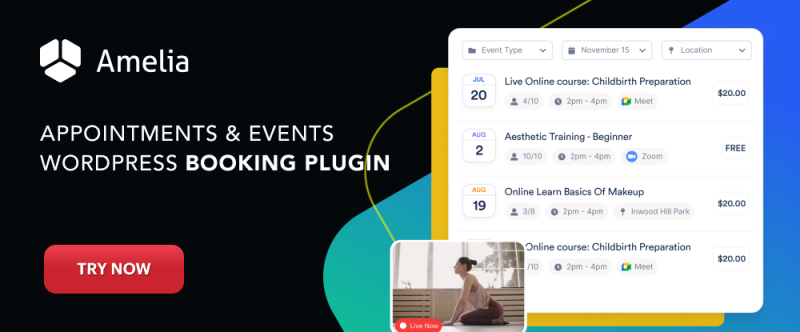 Add the Amelia appointments and events WordPress booking plugin functionality to a website and amazing things happen.
The website's user suddenly owns an automated booking system that can flawlessly manage an unlimited number of appointment bookings at multiple locations from a single platform and dashboard.
Beauty, healthcare, fitness, consulting, educational, and similar client-oriented businesses can benefit.
Individual bookings, group bookings, and events can be made, and clients can receive SMS or Email notifications.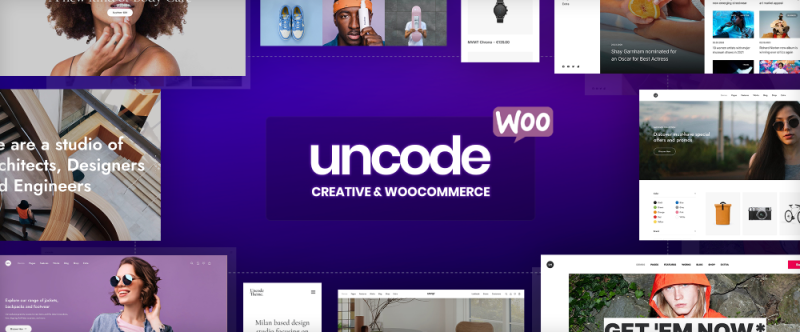 The Uncode creative WordPress theme is one of the top selling Envato themes of all times with more than 100,000 sales to date.
You can –
mix and match 70+ importable pre-made designs to build any type of website.
build incredible WooCommerce websites using the advanced drag and drop product builder and the impressive selection of shop layouts.
import 550+ section templates with the bundled Wireframes plugin to create landing pages or a complete website.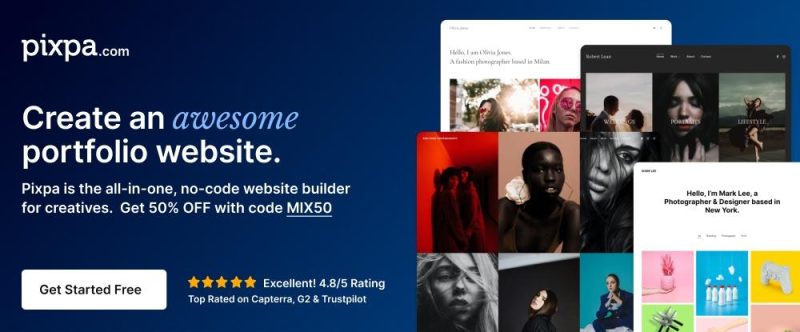 If you're in the market for a top-rated (4.8/5) easy website builder for designers Pixpa is worth a good, close look.
Pixpa's features include –
150+ customizable templates you can use to create a professional looking website that reflects your personal style and brand.
A drag and drop editor that eliminates any need for coding.
Everything needed to create a portfolio, a store, or a blog platform.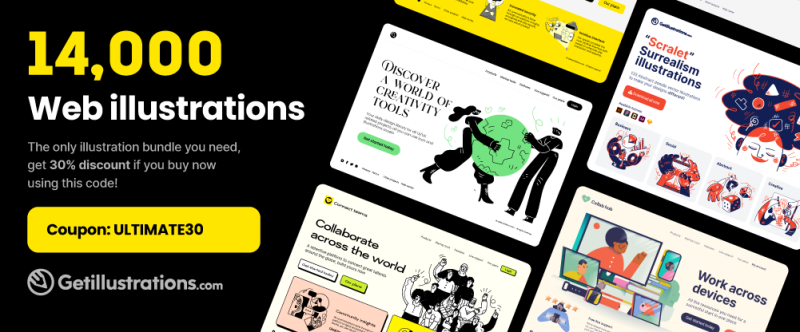 Once a hot design trend, UI illustrations are here to stay. Certain styles may vary in popularity over time, but with 14,000+ ready to use illustrations in nearly 200 categories you should have no problem finding what you need.
With GetIllustrations you can –
receive weekly new illustrations and updates
download them once and use them forever
receive a 30% discount using coupon code: ULTIMATE30
Illustrations are available in PNG, SVG, Ai, Figma, Sketch formats.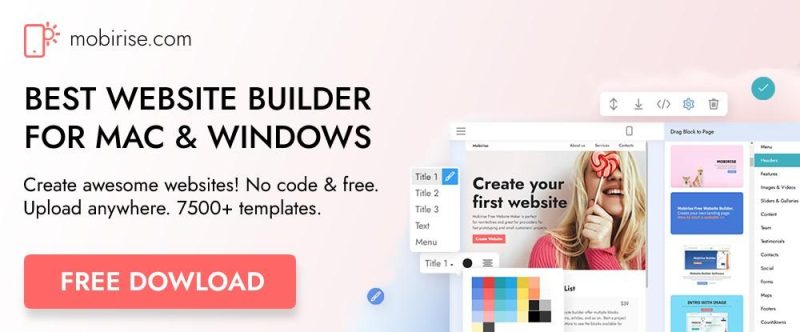 Mobirise is a free offline downloadable website building software app for Windows and Mac. It is perfect for non-techies, and great for developers and web agencies for fast prototyping and small customers' projects.
With Mobirise –
you get 7500+ awesome building blocks
you have an extremely easy-to-use interface to work with
you can host you site anywhere, and Mobirise is free for commercial use.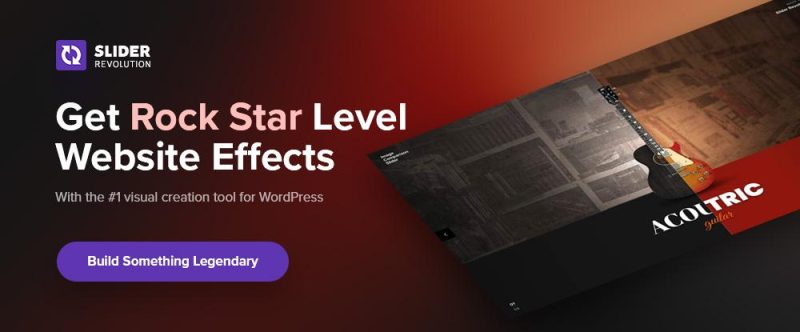 Slider Revolution has always been a leading slider plugin, but it's much more than a WordPress slider plugin now.
Slider Revolution can be counted on to create visuals your clients will absolutely love.
Slider Revolution's innovative website animation effects are accessible to anyone. There's no need to know code.
Slider Revolution's 250+ website and slider templates are designed to impress.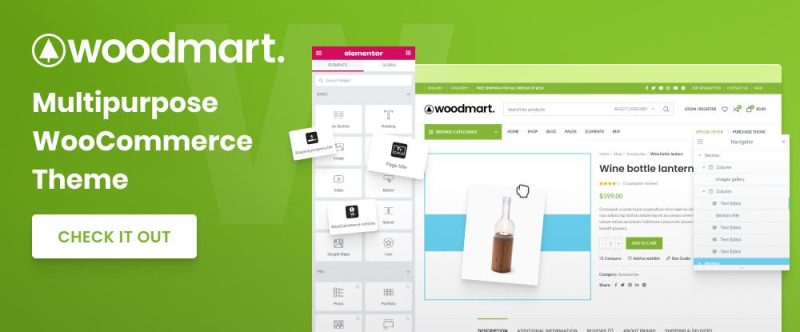 WoodMart, ThemeForest's most highly regarded WooCommerce WordPress theme, is loaded with features you won't find in most other eCommerce-oriented themes.
They include –
shop and product page Elementor builders including an Elementor custom checkout feature
a header builder, AJAX filters and search capabilities, and product swatches
80+ prebuilt websites to get projects off to a quick start.
400+ templates that can also be used for quick prototyping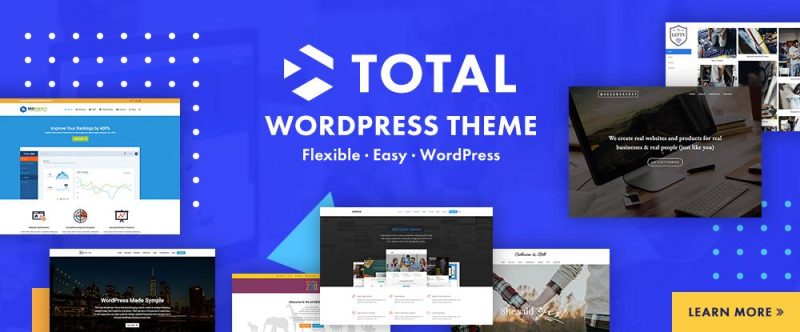 Total is an aptly named WordPress theme that is packed with features that make it easy to work with.
Total's features include –
90+ Section Templates, a selection of post entry cards, and 45+ quick-import demos
an extended version of the popular WPBakery drag and drop builder plus a selection of custom builder elements
live customizer theme settings that work in combination with dynamic templates and layouts to give you a ton of flexibility.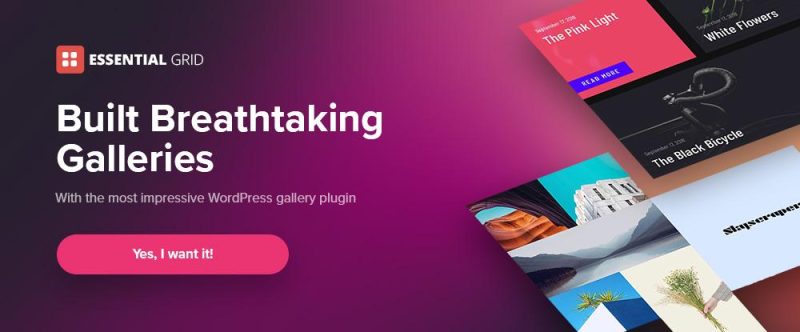 Essential Grid is hands down the best WordPress grid plugin on the market. Jaw-dropping advanced features you can use to create the most stunning gallery possible include –
50+ impressive, customizable grid templates
Stunning grid layout options including boxed, full-width to full-screen layouts and even, masonry and cobble grid items; all of which are customizable.
Fast & responsive designs that allow you to control how your grids appear on various devices.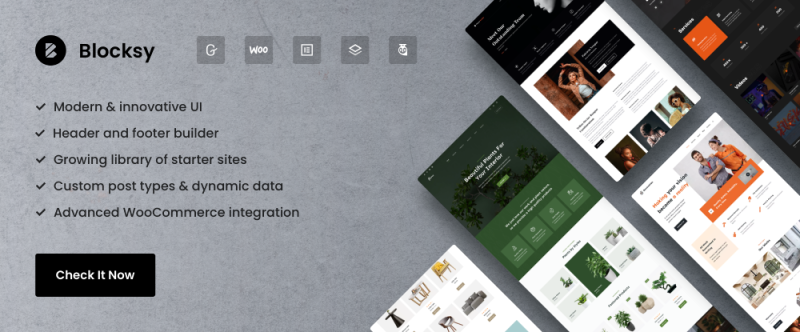 If it's lighter and faster than most similar WordPress themes, it's packed with dozens of cool features, it's eCommerce ready, and it's free, it must be Blocksy, the best free eCommerce WordPress theme on the market.
Blocksy's hyper-intuitive features and customizing options give you complete control over your layout and include:
advanced WooCommerce integration
header builder and footer builder
custom post types & dynamic data support
integration with Gutenberg, Elementor, Beaver Builder, Brizy and TutorLMS.
Designing a beautiful, responsive website has become easier over the years. All because more and better web design tools and resources have appeared on the market. Since web designers' specific needs often change from project to project, having a well-rounded tool kit is essential.
There are many essential design tools and resources out there to help you stay on top of the latest web design trends. The web is full of resources you can use to level up your web design skills.
This collection of 13 best tools and resources for 2023 is posted with the intent of helping you. You can create a successful online presence for your business or build upon an existing one.