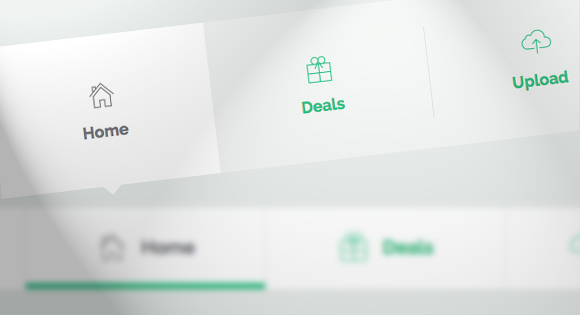 Today we'd like to share a couple of tab styles with you. The collection contains some styles and effects for modern tabs; from a simple box to a SVG shape. Depending on your design, different tab layouts and looks can spice up your sections; think outside of the box (literally) and you'll see how interesting the usually boring tabs can become.
For the demo we've used a flexbox layout so make sure you view it with a modern browser.
The icons in most of the tabs are from the fantastic Elegant Themes Line Icon Set and we've used the Icomoon app to create our custom icon font.
For the tab functionality we've used the Blueprint Responsive Full Width Tabs and adjusted it for our needs.
The main common tab style for all tabs can be found in tabs.css and all individual styles are in tabstyles.css
Take a look at some of the examples: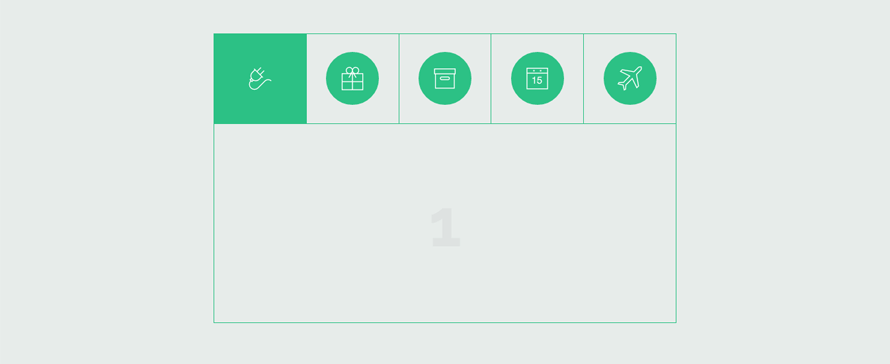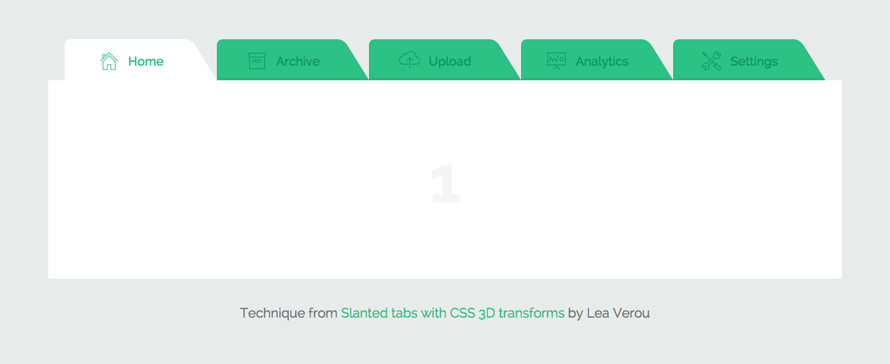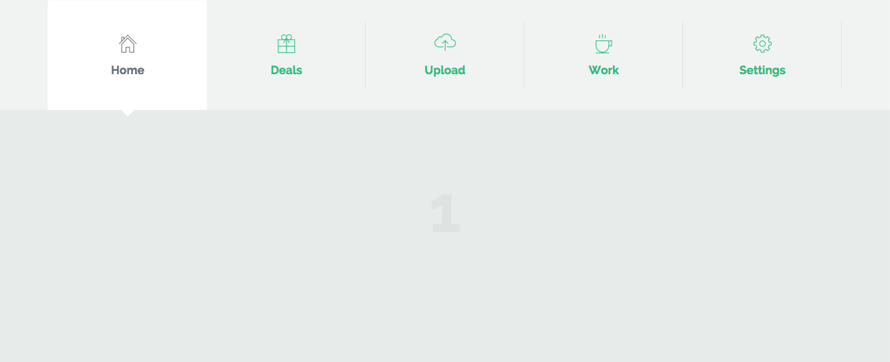 There are a couple of example media queries and fallbacks that can be customized. We've opted for showing icons only on smaller screens (see the Blueprint) or a horizontal stack where it makes sense.
We hope you enjoy these styles and get inspired 🙂