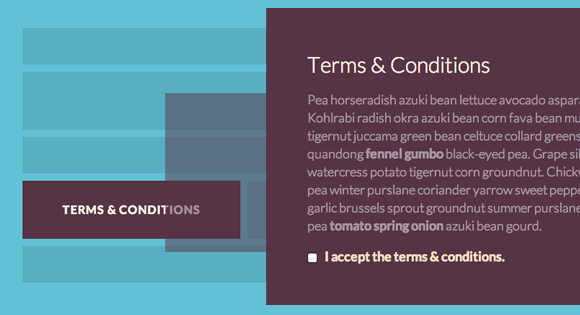 Today we want to share a bit of inspiration for a morphing button concept. You have surely come across this concept already: the idea is to use an element of action, like a button, and morph it into something else when clicked. Basically, the action element is being "reused" visually to reveal some other content. This can be a fullscreen overlay, a modal window, an expanding share button, and so on.
Please note that this is for inspiration purposes only! Most of the content and functionality is made up of dummies and we are only supporting modern browsers.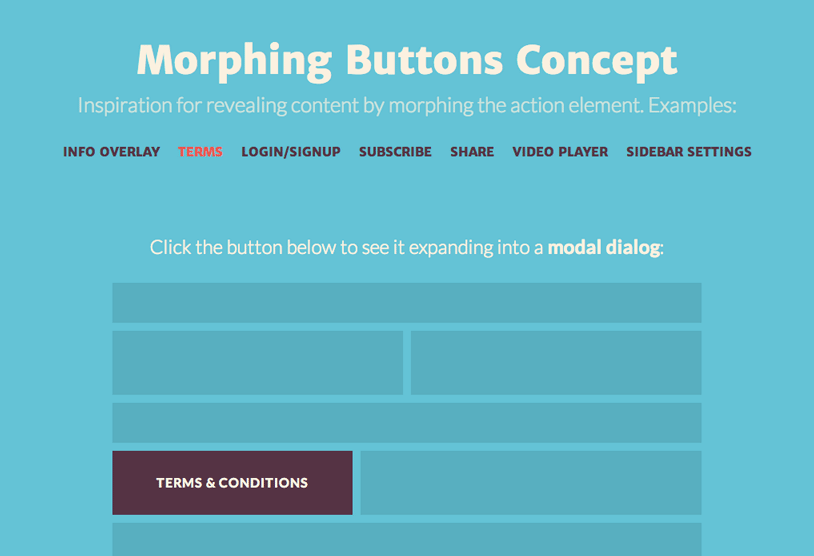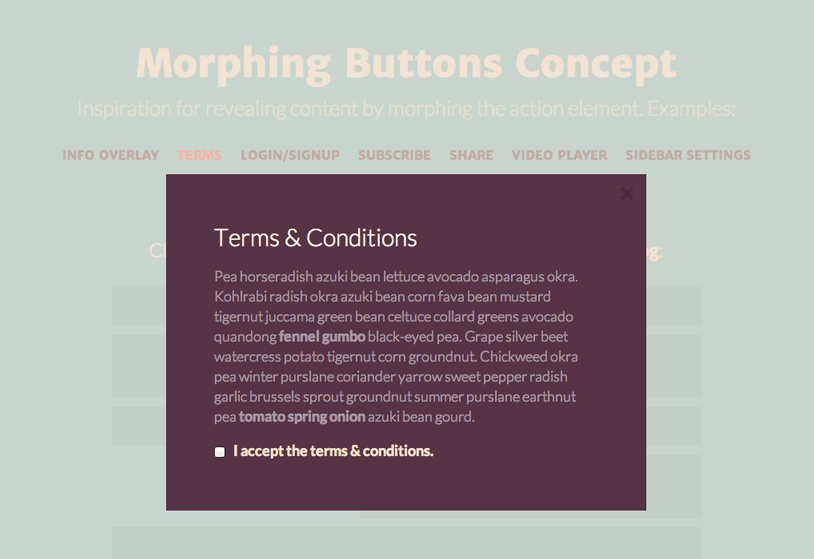 The way we morph a button in, for example, a fullscreen overlay is the following: we have a main button wrapper that contains a button element and a division for the expanded content. While the wrapper and button element are initially visible, the division for the expanded content will only appear once we click on the button. That division has fixed positioning, allowing us to break it away from the flow. We position it on top of the real button and cross-fade them, making it look as if the button itself is moving away from its context and flying out. With some adjusted transitions and transition delays, we fade in the inner content once we've expanded the morphing element.
In the other examples, we do some other things to the inner content, like scale them up or slide them in — there are many possibilities here. Another additionally interesting thing to do is to move an element from the button with the expanding division, and reusing it as a title, or, like shown in the video player example, as a control element. For some cases it might not be needed to close the morphed element again, like for example, the share button (once social sharing scripts are loaded, for example).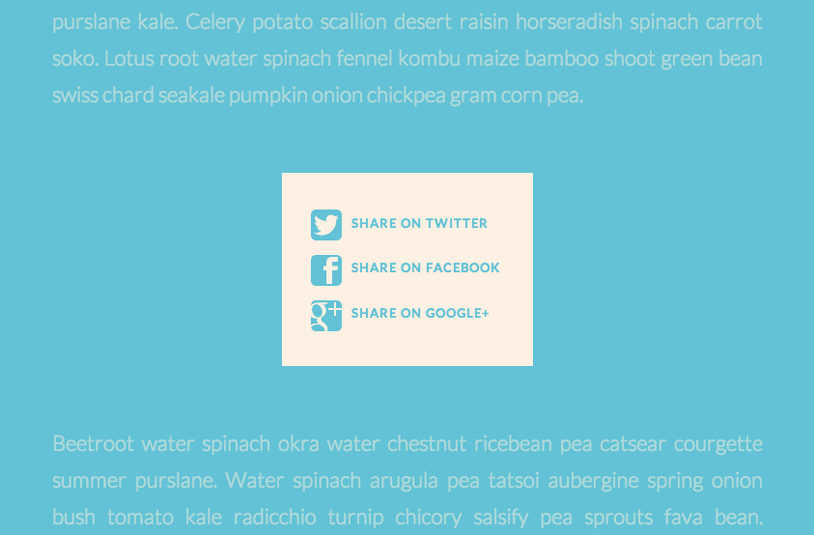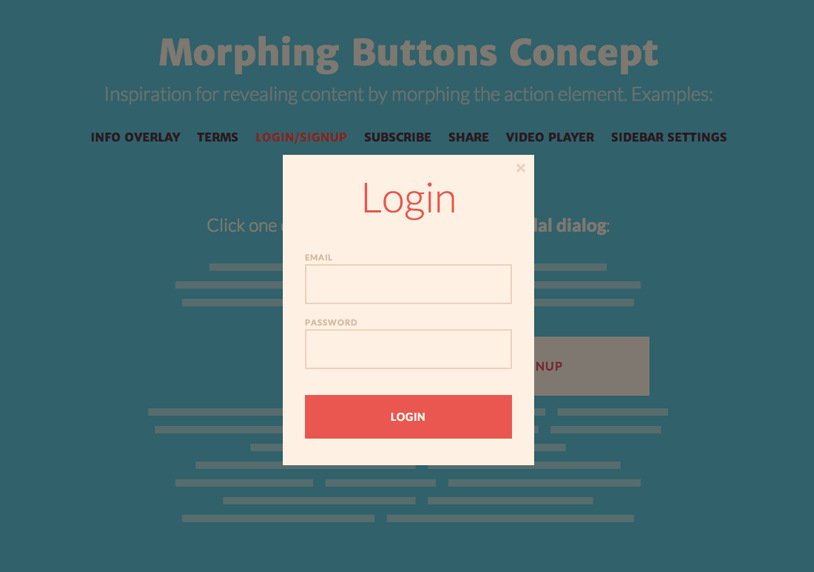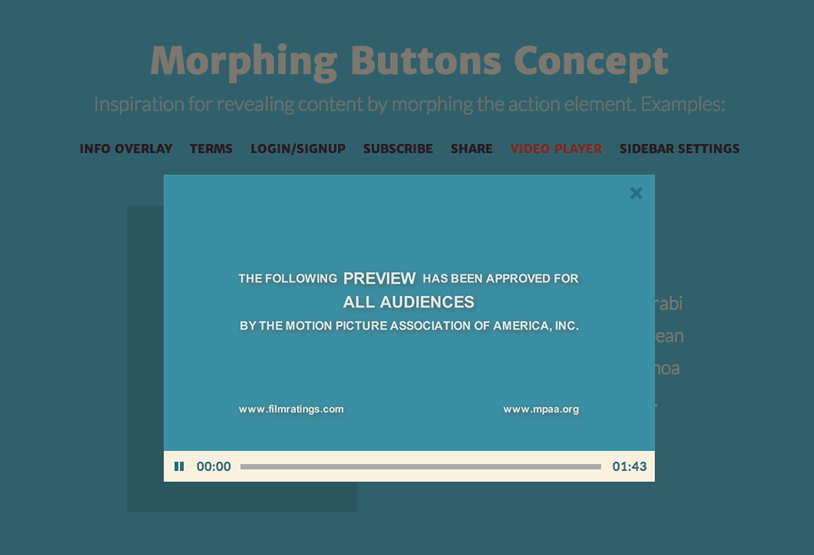 In the last example, we have a little issue with FF: the transition for the content seems to break for some reason…
Morphing the action element into the actual component that will allow to perform the action, is an interesting concept and surely allows for many diverse use cases. There is something attractive to it but note that the action element "disappears" from the flow. When working with overlays, this might not be a big issue, but there might be cases that benefit from having the action element present in the UI. What are your thoughts on this? Do you think it's an interesting interaction?
We hope you enjoyed this little concept and get inspired!