Some time ago the incredible happened: our beloved movie database site IMDb finally realized that it was not 1996 anymore and dared to hire some designers in order to – you won't believe it – change the design of the page! When I visited the site the other day, I couldn't believe my eyes: a fixed width page layout with a smooth black gradient banner background and an overall cleaner appearance.
The blue boxes and the blue button link units in the header that formed the upper row of a 3 (!) row navigation have disappeared. In fact, the only blue thing (slightly darker than before) that is left, are the links.
Here is an old screenshot of the site back in 2007: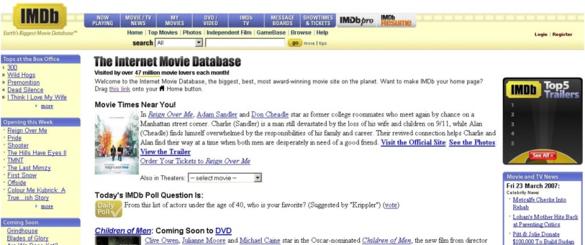 And here is the new design: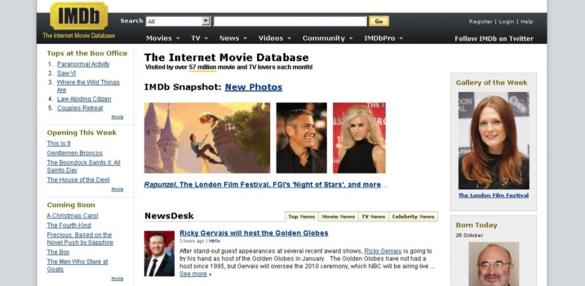 Nothing was changed dramatically, but the impact of just changing details can be enormous. It is toned down in clutter and it looks more functional, and they actually gave it a touch of glamor and "Oscar's" which really fits well.
Unfortunately, they did not change the registration form… which has a good side to it: I don't need to update my previous post on Famous Login and Registration Forms 😉
What do you think about the new style?
Enjoy!