One thing that this last year has taught me is that we as humans are standing at a crossroad. Either we continue a life of global exploitation and social incongruity or we stop right here and go another, better way.
Our little Codrops family has always tried to live by principles of sustainability and in harmony with nature. We believe that the most efficient way to make change happen is by changing oneself. We've given up modern comfortable city life many years ago and now that we own almost nothing and live on four wheels, we've never been happier and in closer connection to nature and the beings around us.
On our journey we have met many like-minded humans who share our vision of the future and with the help of a growing human connection, we've come to a new milestone in our lives. We want to build a better future by creating a space that represents all the principles we stand for, a space that will allow us to grow, share, learn and thrive.
Everyone working in tech knows how important a proper mind-body balance is. Being in a digital, virtual realm makes it easy to forget that we are physical beings who come from a connected nature. Bringing back that connectedness into the world of zeros and ones, we can change the way we work with each other and transmit ideas.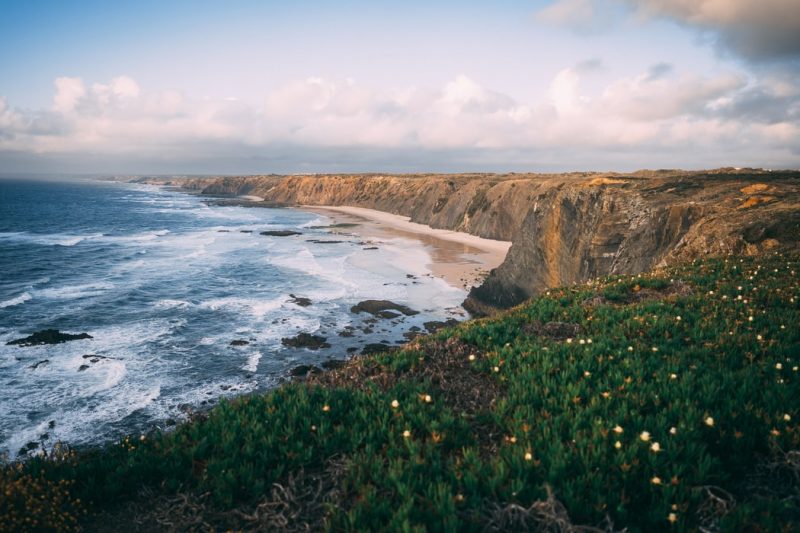 We are very fortunate to live in beautiful Portugal with its breathtaking landscape and open-minded and hearted people. Our aim is to create a permaculture project in this magical country and help regenerate and regrow ill-managed forests that have been threatened by droughts and wildfires. The acquisition of land cannot be left to the ones who exploit and drain this precious ecosystem. We want to make a stand on how a modern tech life is possible with the least ecological impact, in a healthy, regenerative common space powered by renewable energy.
For this project we need to buy a land, revive and regenerate it and build this space with natural materials that can be found there. Our dreams are big, but our motivation and stamina are even bigger, and there is no alternative for us. We know this is the only way to build a community that will last aeons. Once initiated, we also hope to have the opportunity to welcome you to this space where we can all flourish together.
Why "NUSA"? Nusa is Indonesian for homeland, and it also means island in Balinese. We couldn't find a more suitable word for this project because we are envisioning it to be an island of refuge, but also a homeland for many.
If you would like to support this vision, and help us turn this idea into reality, you can make a personal donation directly to this IBAN in Euros (account holder: Manoela Ilic, Country: Portugal, Bank country: Germany) DE80500105175404358896. You can also make a donation in Bitcoin using this address: 1K2hXyy2z6fKHFHZvbucyJtEaf8m3uaLuG
If you are interested in the motivation behind, you might like to read this article about Permaculture. If you have ideas or simply want to connect, you can write directly to us. More than financial means, we needs lots of words of encouragement, and your stories and experiences with similar projects.