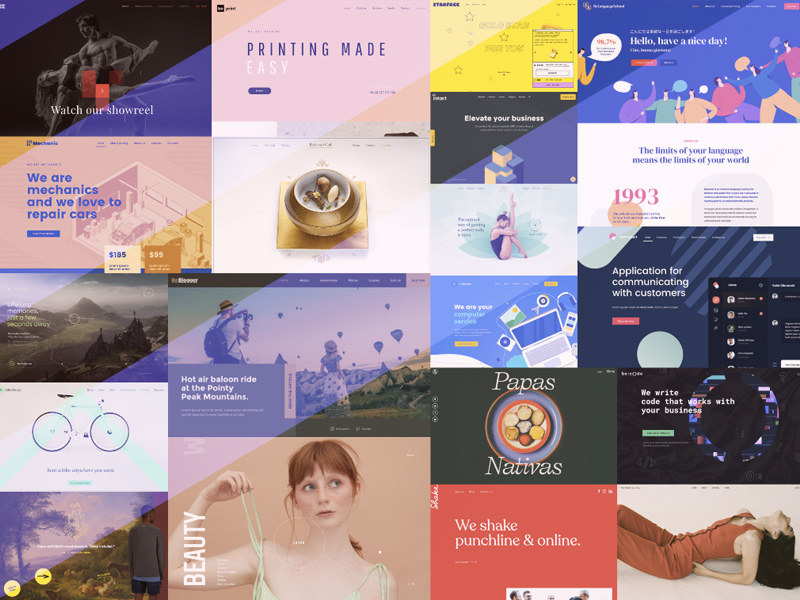 As the digital market continues to expand, it means more business for web designers and front-end developers. That's of course good news, but there's a catch. Today's clients are becoming more and more sophisticated about what they expect from their online presence. Today's web professionals are bound and determined to do their best to satisfy those clients and their demands.
You're no different, but you'll have to work harder (and/or smarter) to get your share of good assignments. You have to deliver websites that stand out from the rest and use tools that enable you to do just that – a tool like Be Theme for example.
Be Theme is the largest and most versatile WordPress theme on the market. It will do much if not most of the creative effort for you. It will do all the heavy lifting involved in putting together an attention-grabbing deliverable.
Let's have a look at what Be Theme offers, along with some practical advice on how to build strikingly creative websites. With plenty of cool examples it will put you in good shape. This way you can create impressive, engaging, and visitor-converting creative websites.
Overuse "white" space? Not a bad idea.
Seemingly empty space has more going for it than you might think. In fact, it's not all that easy to "overuse" the design element we refer to as white space. "More is better" is actually a pretty good rule of thumb to follow.
The Urban Village Project's clean design enables the eye to focus on the main message and key elements: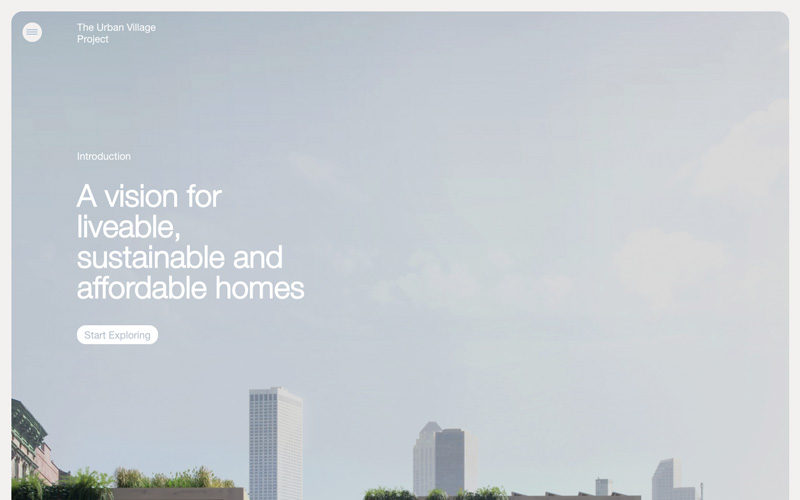 Stylist illustrates how white space can enhance brand elements and bring focus to a design.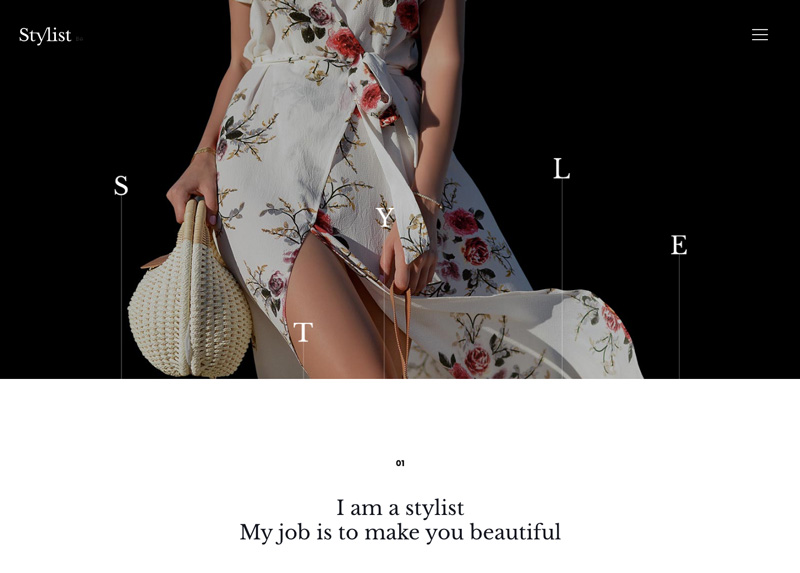 The Drive New York also shows how sophisticated use of white space can enhance the uniqueness of the brand: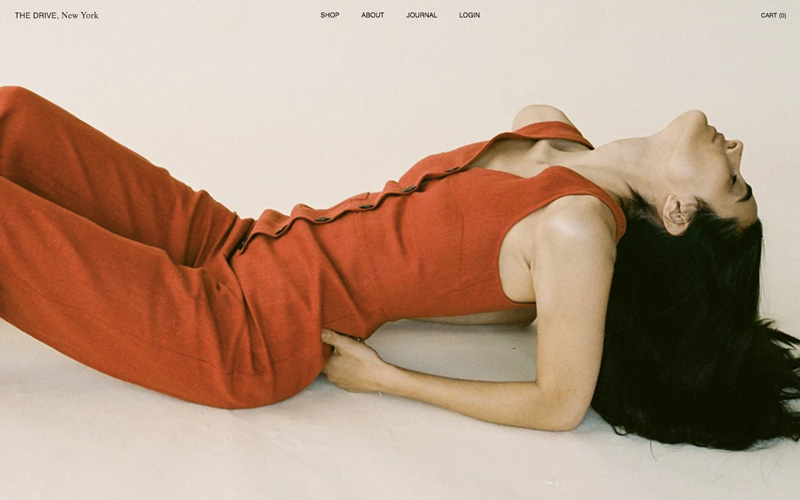 Andstudio has a striking minimal look that employs white space as one of the main design elements: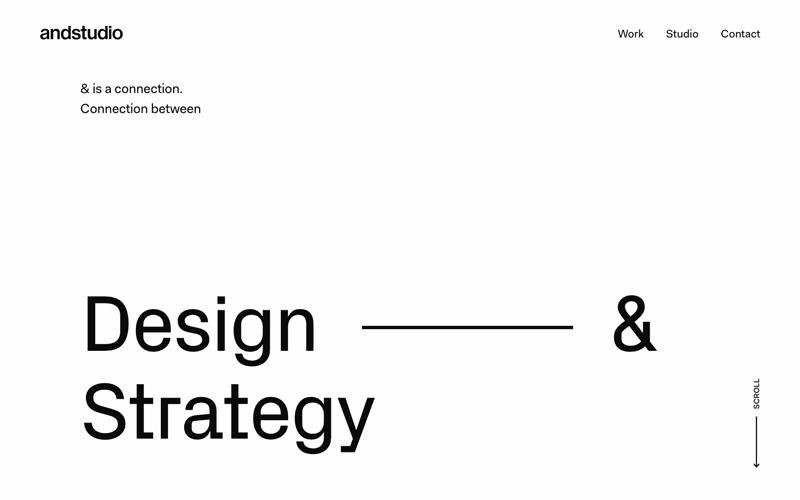 Making white space a part of the brand is an excellent way to drive the message home.
BePrint 2 is an excellent example of how plenty of white space can be used in combination with distinctive typography: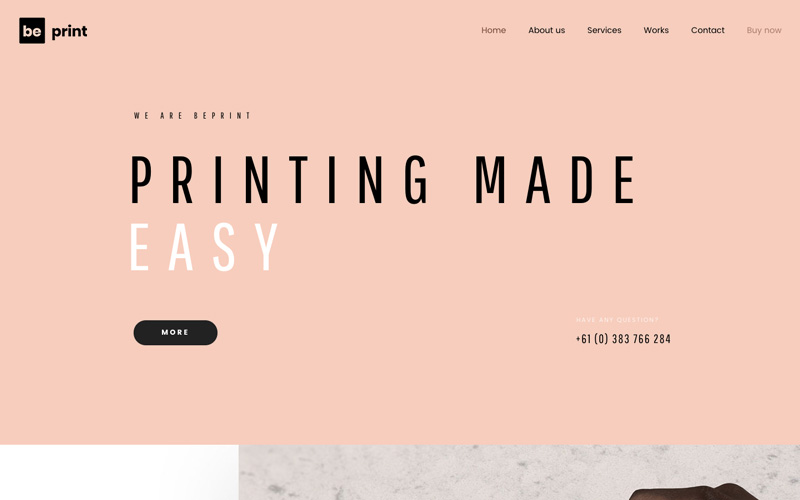 Show visitors how your creativity benefits them
Don't make the mistake of trying to impress your client on how creative you are. Web design isn't about you. It's about what you can do for your visitors or those of your clients. A little creativity can be highly effective when it helps visitors imagine themselves actually using your product or service.
BeYoga 3 offers a clear message and shows what the service can help its customers to achieve: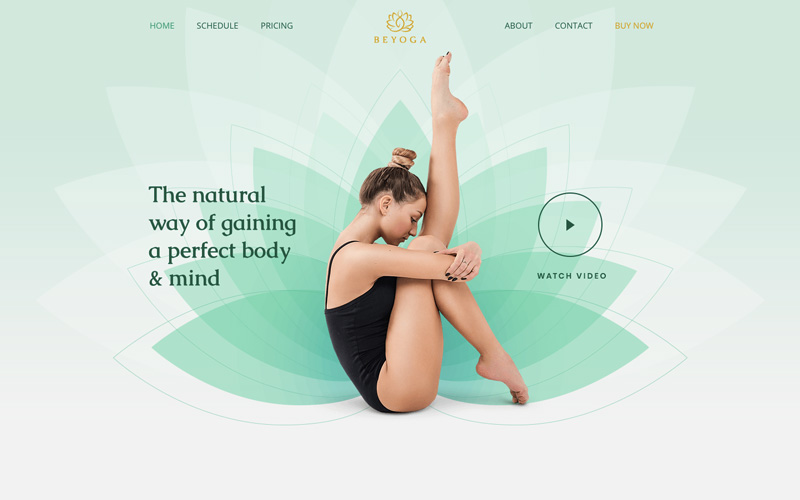 Travelshift engages visitors in an experience they want to be part of:
In this BeBlogger 3 example the mood is set for adventure and thrilling storytelling: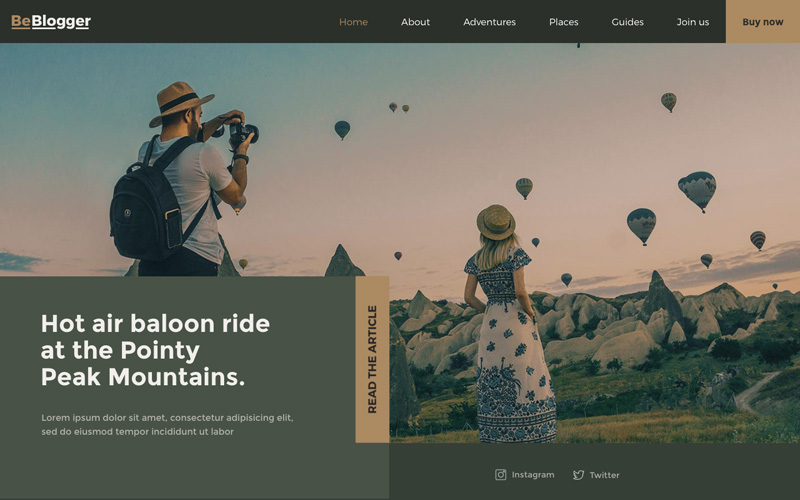 BeExtreme 2 provides an excellent foundation for a travel agency, a travel blogger's site, or a destination site. It can also be a source of inspiration that encourages viewers to get off the sofa and see more of the world.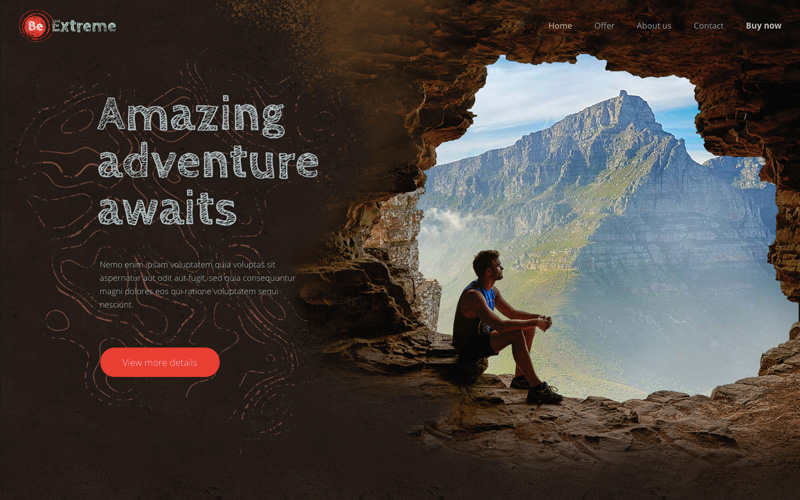 Use sharp, crystal-clear photos and creative illustrations
Crystal clear photos and illustrations are important in different ways:
The images themselves contribute to the message you want to convey
They are more likely to be remembered as a brand element
They reflect the professional care and craftsmanship involved in creating the design of the website.
Mechanic 4's distinctive illustration and brand colors will make it very likely be remembered and it shows how an everyday service can be elevated with an unexpected design: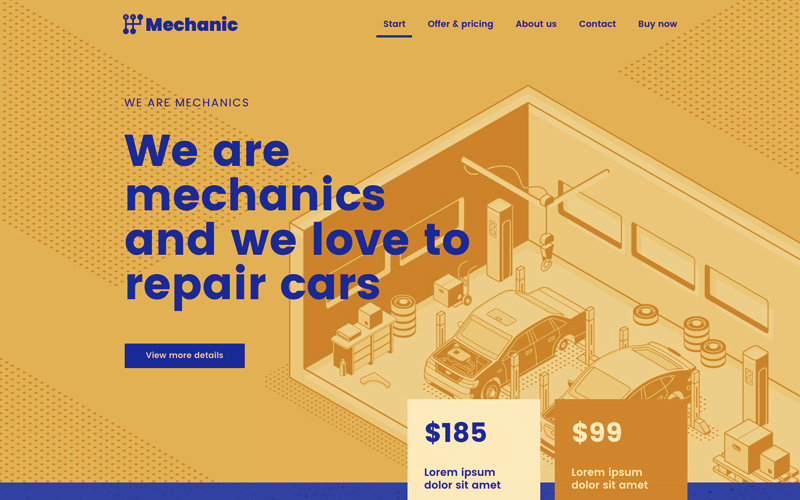 MetaMusic's landing page design is composed of a noteworthy line illustration that gives a distinct character to the web presence and works in harmony with the other elements, like the typography: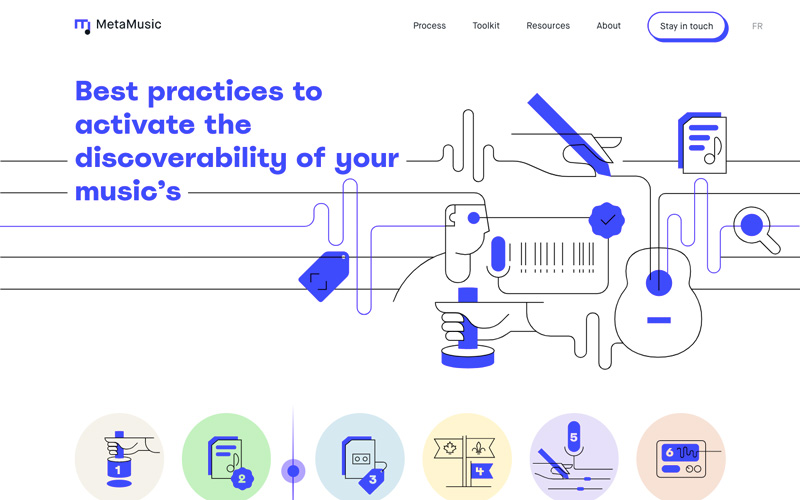 BeCode 2 is another example by Be Theme that conveys how creative illustrations in combination with interesting shapes can bring a design to the next level and help provide a fresh perception of the service: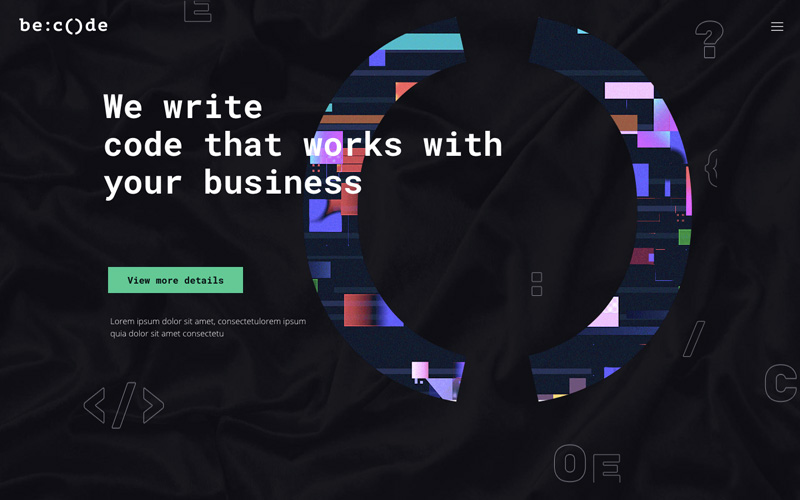 BeCafe 2 shows how using spellbinding "signature" images can make a web presence special and give it the unique touch that every brand seeks for: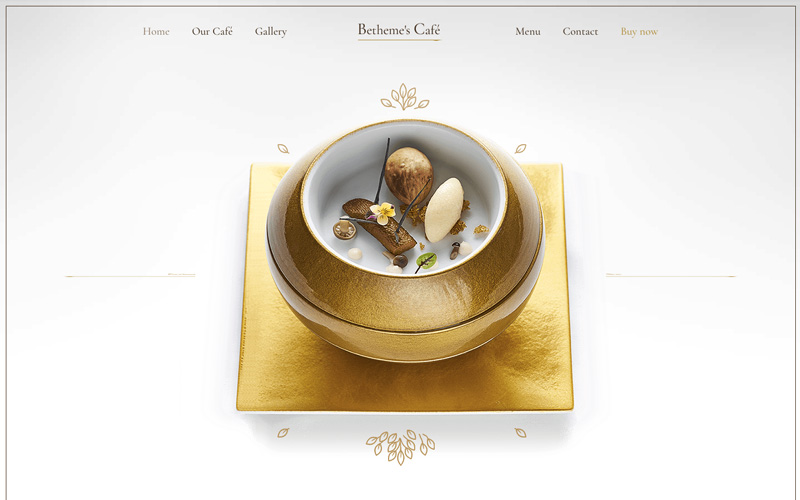 Papas Nativas, a dedicated page by Emergence Magazine, has a wonderful design with color filtered images that set the mood for the story: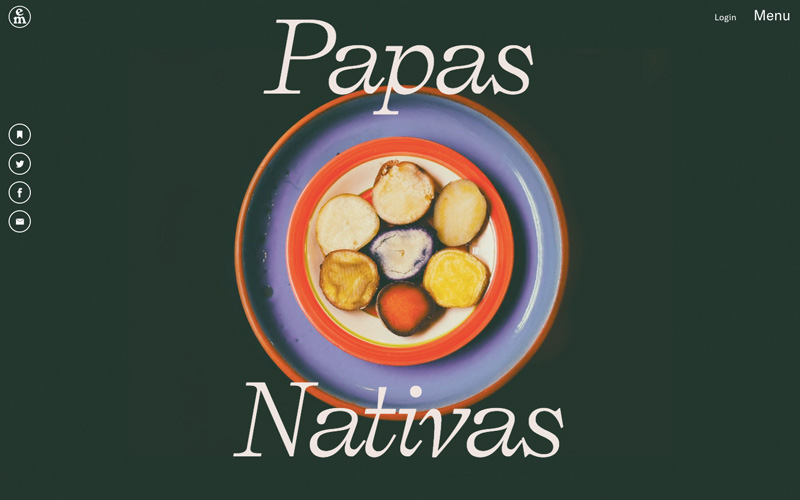 The portfolio of Daphné Launay welcomes the visitor with one of her remarkable works. The design is built around the exquisite mood she sets with her subjects: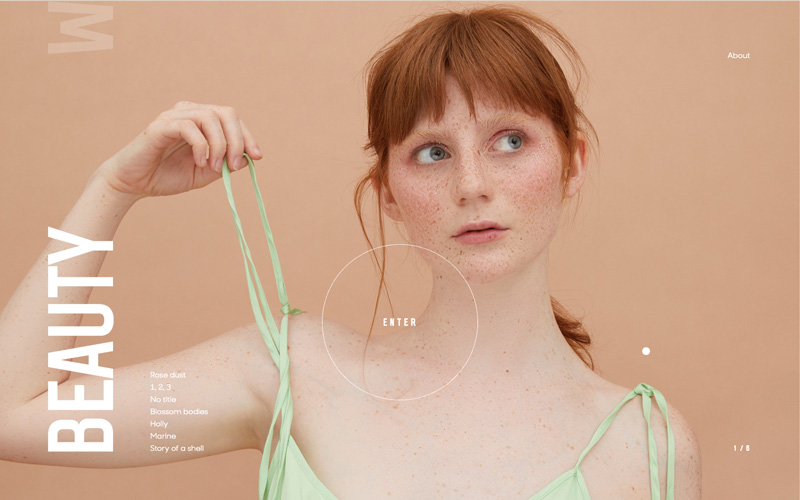 Sheep Inc's eminent design and layout work in combination with a unique image style that won't be forgotten:
Select a spellbinding color palette
The color palette you select and work from can make the difference between a website that isn't all that different from most others to one that gets a ton of attention. You don't have to be a certified interior decorator or an award winning artist to get colors right. Following a couple of simple rules is all you need to do.
Choose colors that will attract immediate attention.
Support the brand as well as the message you're trying to convey with your color selection.
BeLanguage 3 uses bright and bold, attention-grabbing colors to suggest how learning a new language can be both fun and rewarding.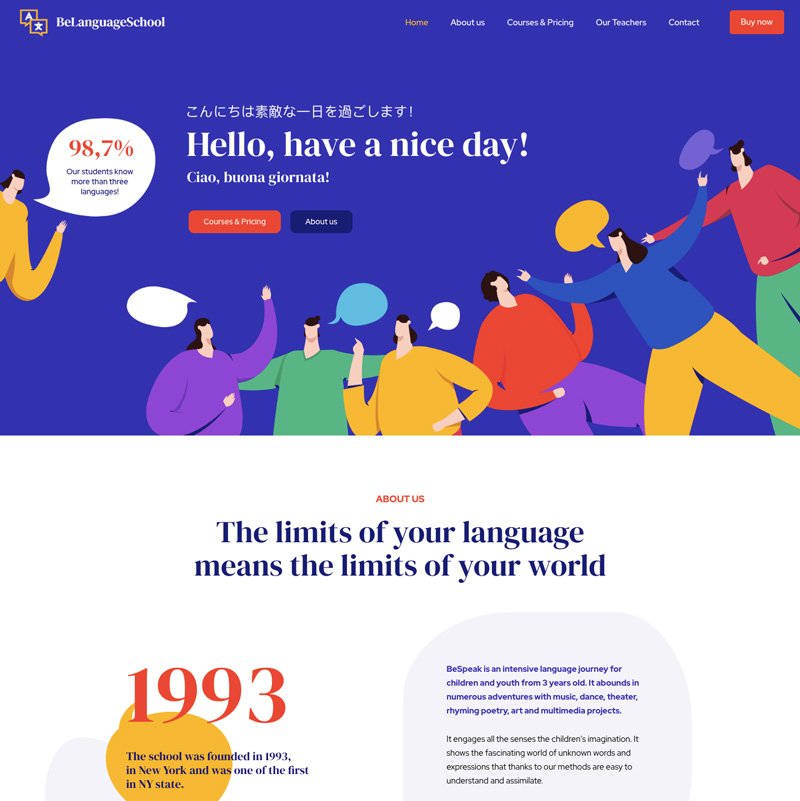 BeScienceCentre pre-built website is an example of using a color palette that grabs your attention and make you want to browse more: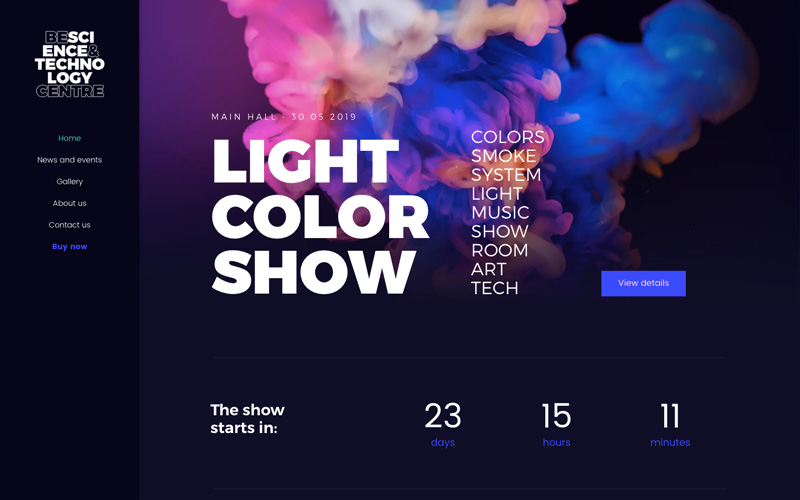 Shake proficiently uses their brand color to create a memorable experience of their website. The fade-out animation to white allows them to continue a minimal flow without having to compromise their impactful initial statement: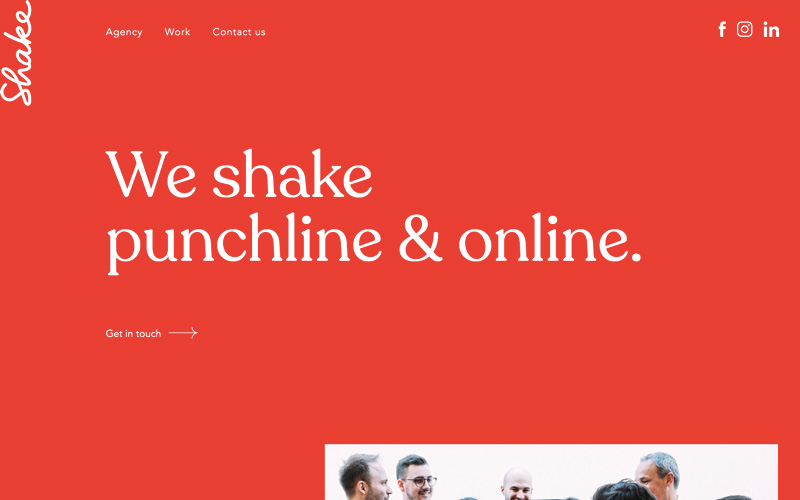 BePolyglot's pleasing color theme positively enhances the idea behind the service and creates an inviting yet professional mood: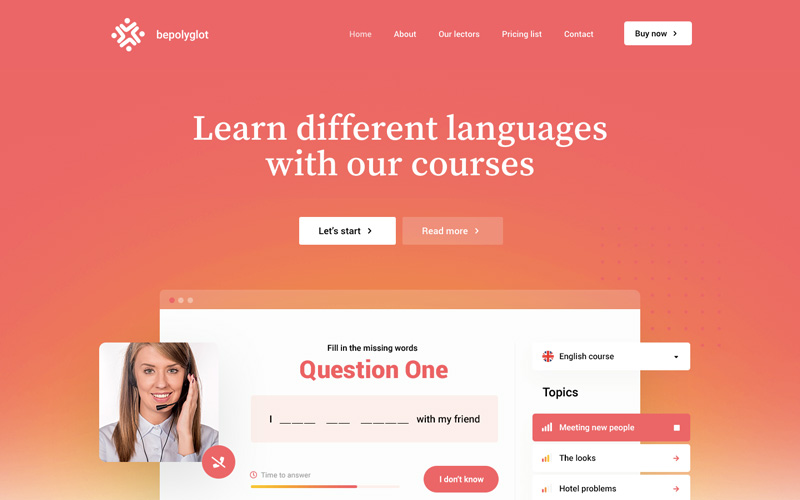 BeApp 4 is a great example of how colors and motif can be carried through the design: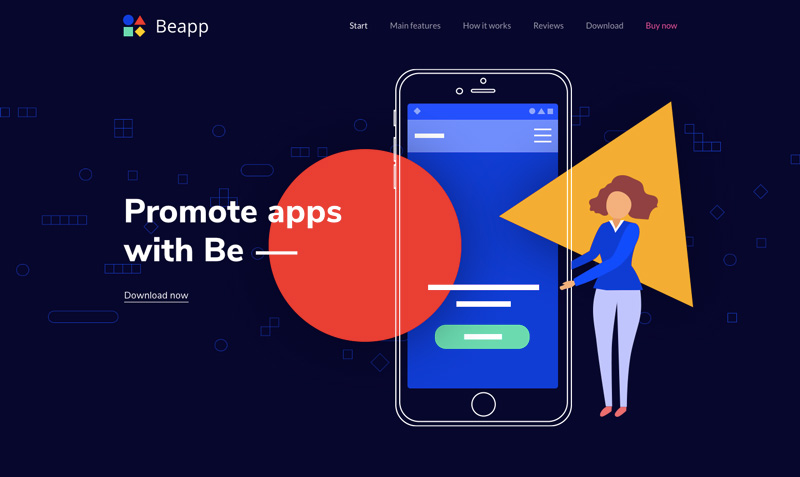 BeProductions has a very minimal, yet impactful color approach. It cleverly uses the main brand color to amplify key elements of the design: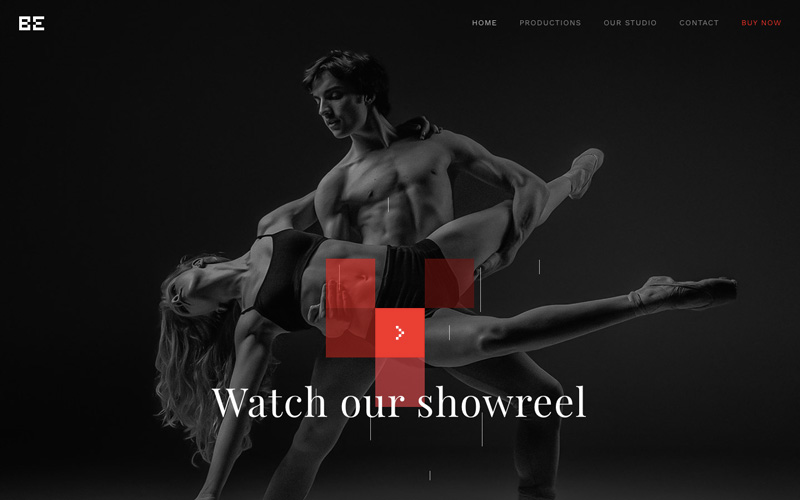 Make your CTAs easy to find and impossible to ignore
It can take more than a little time and effort to create a website that draws visitors in and gets them engaged, but if they have to hunt for a CTA button, or the button isn't well integrated into the website's flow, that time and effort can go for naught.
Put in another way: those buttons should practically beg to be clicked on.
Intact has an excellent way of highlighting the important actions on the site that goes well with the entire color theme and style of the website: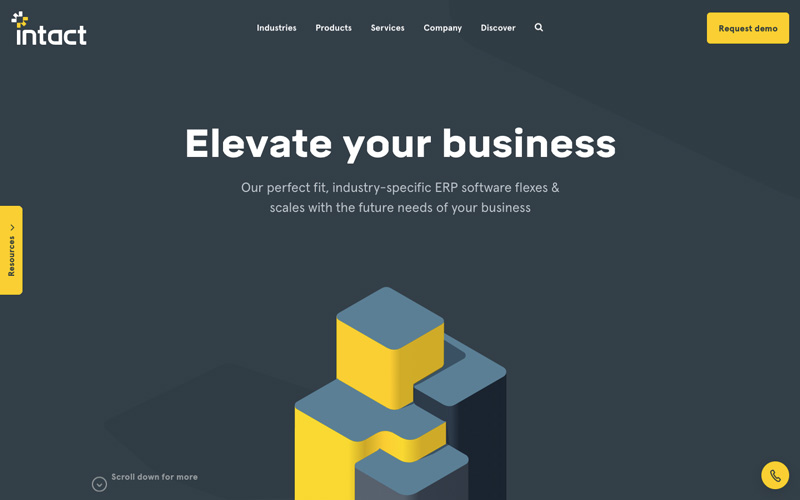 BeITService 2's CTA buttons are easy to locate. They acts as a gate that invites you to explore further to find the information or explore their products:.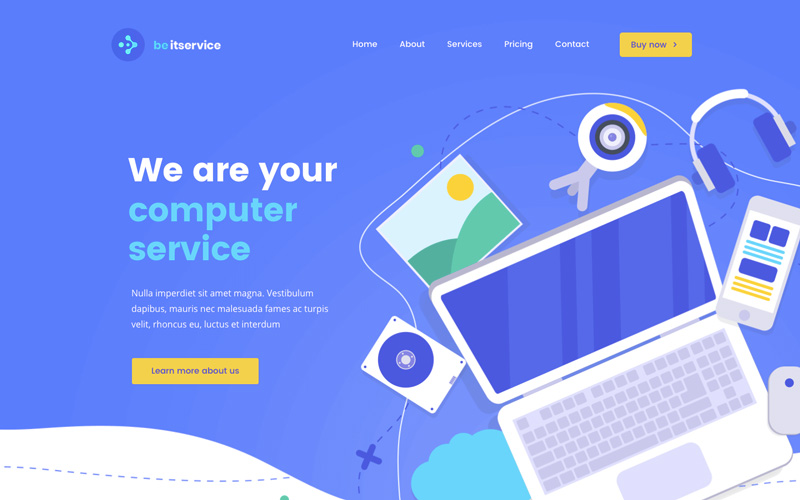 BeProduct 4's CTAs complement the brand's color theme, creating a clever contrast that attracts the eye and highlights the goal of exploring the service first, before purchasing it: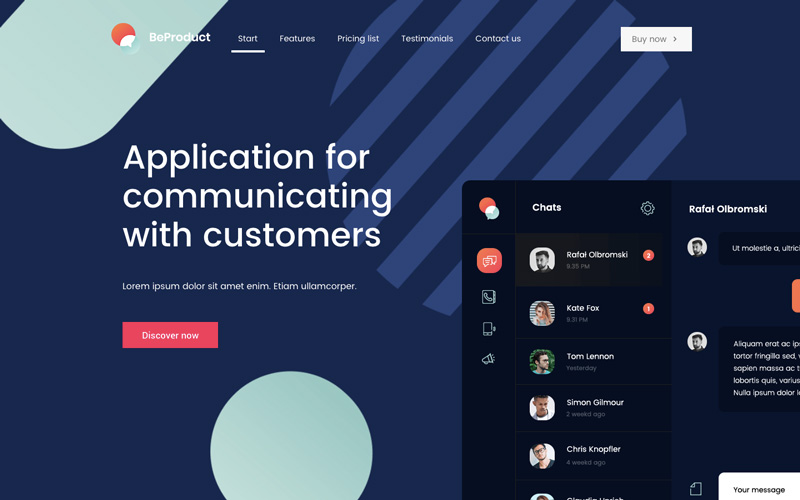 Starface World's quirky color theme incorporates few but catchy colors that make it impossible to miss the most important action the site: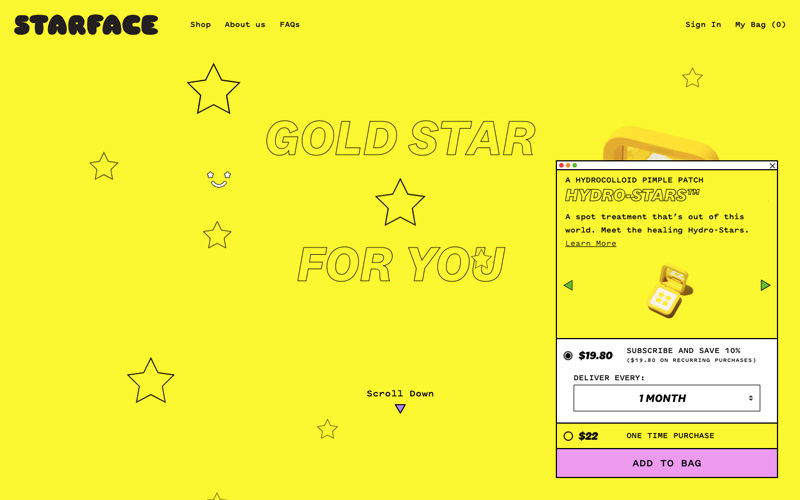 CTA buttons don't necessarily have to stand out from every other element on a page. You can have them match other design elements and still attract attention if they are placed judiciously. BeBikeRental is a good example: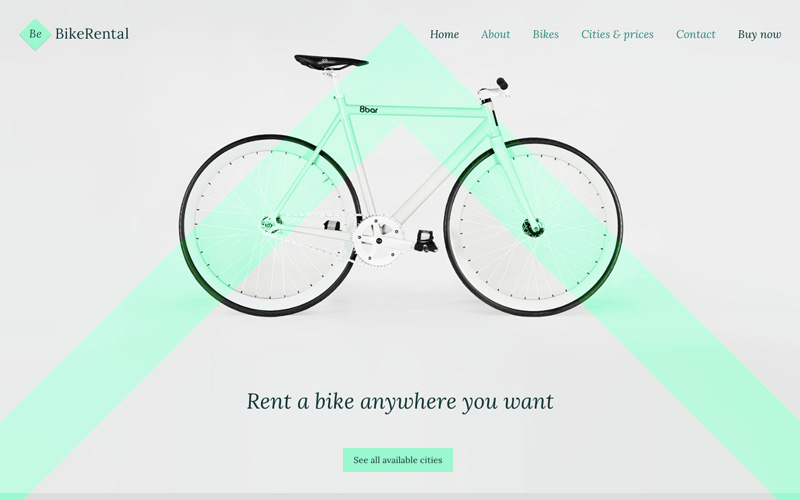 Building Creative Websites: Summing up
The secret to your success requires imagination and creativity on your part. The practical tips presented here provide you with a framework to work from. They are straightforward and not particularly difficult to execute. If you keep them in mind and have quality website tools to work with you should have little trouble putting them to good use.
You also want a tool that won't bog you down or place unnecessary limitations on what you want to create. You want one that allows you to manage a quick pace as business begins to increase – which it will.
With Be Theme's extensive gallery of nearly 500 creative websites you will get boundless ideas for your next project. Every website is based on the principles mentioned before and being highly customizable, you can focus on your client's needs. You'll be surprised with the speed an easy you can craft a unique website with a powerful building tool like Be Theme.