Today we would like to share a fun interactive coloring concept with you. The idea is to simply drag a color from a color palette to a website mockup and color designated areas of it (like sections or texts). You might have encountered customization tools before, but we wanted to add some fun to this idea and make it enjoyable to use.
And this is how it can be used: you can drag a color from the color palette and drop it on any area that lights up with a blue outline, including text elements. Once the droplet that you are dragging gets dropped on a content area, a fun little Google Material like animation happens and the whole area gets filled with a colored circle. For that effect we use an SVG element that we create on the fly and then scale it up and fade it in with a CSS transition.
You can reset the whole thing by clicking on the droplet icon in the palette toolbar.
For the drag and drop functionality we are using the brilliant interact.js library.
Please note that this is highly experimental and only ready for modern browsers. IE does not support transitions on SVG elements so you won't see the colored circle expanding.
Here is how you drag the droplet to the content or text elements of the website mockup: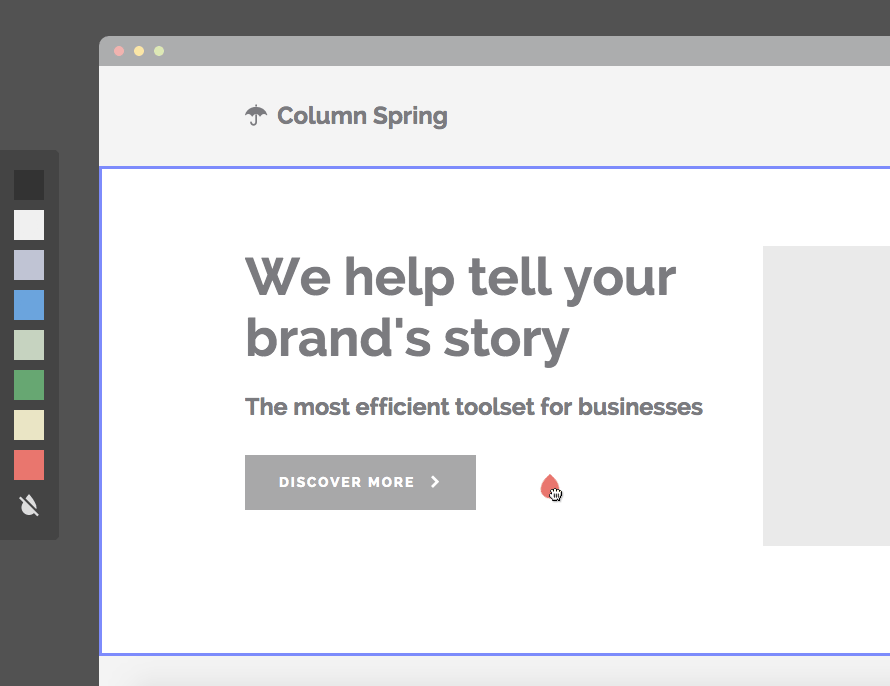 The end result is the coloring of the area with a fun animation: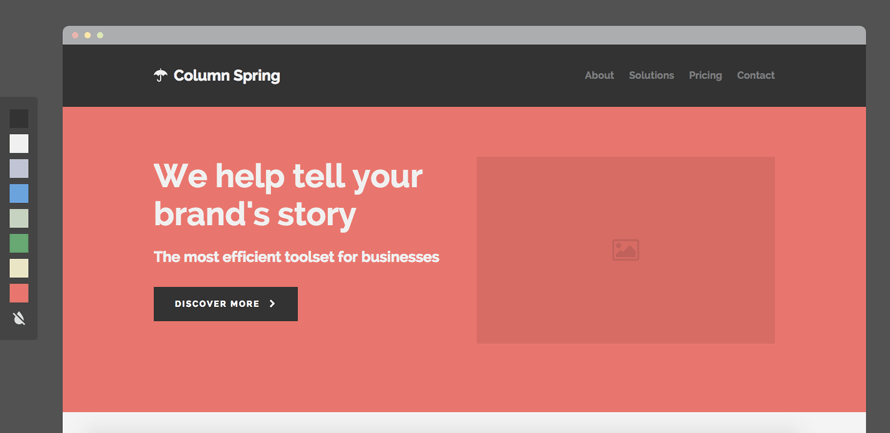 Have a look at this animated GIF: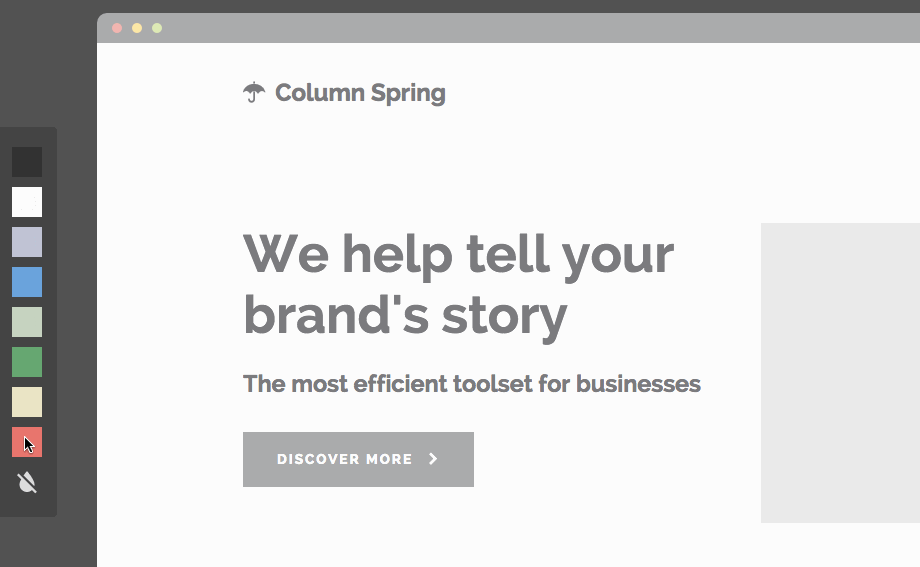 And now, go and have some fun coloring 😉
We really hope you enjoy this little effect and find it inspiring.