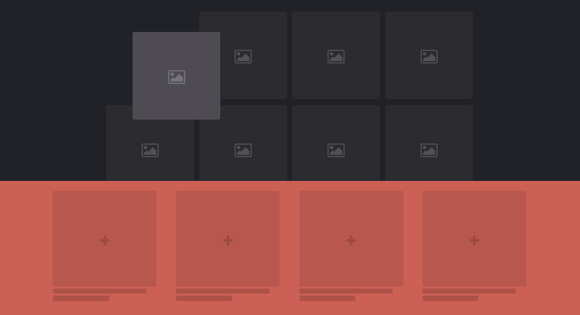 Sometimes we wonder how to pack all those possible actions into a UI. From buttons to drop-downs to menus—there are certainly many possibilities. Another idea is to employ some kind of drag and drop interaction. Today we want to share some explorations in these kind of interactions with you. The idea is to allow to drag an item and then show some droppable area that stands for certain actions. This saves a lot of UI space and gives an interesting dynamic to interactions. There are many applicable scenarios; think of categorizing and organizing content (i.e. like the Pinterest boards) or performing any type of actions (like in mail apps or in content management systems).
The demos are just some experimental ideas of how these kind of interactions can be imagined. We've based our demo script on Draggabilly by David DeSandro, and extended some of the behavior, i.e. allowing to scroll and treating drop actions. There are also other libraries out there, like for example jQuery UI but Draggabilly is very solid and it supports touch and multi-touch, which is really great. We're also using Font Awesome for the icons and based the box-shadow expansion effect in the icon demo on the one seen in Palettab, an awesome Chrome extension that will give you color inspiration with every fresh tab.
Please note that this is highly experimental and we only tested it in the latest browser versions.
Have a look at a GIF of one of the demos: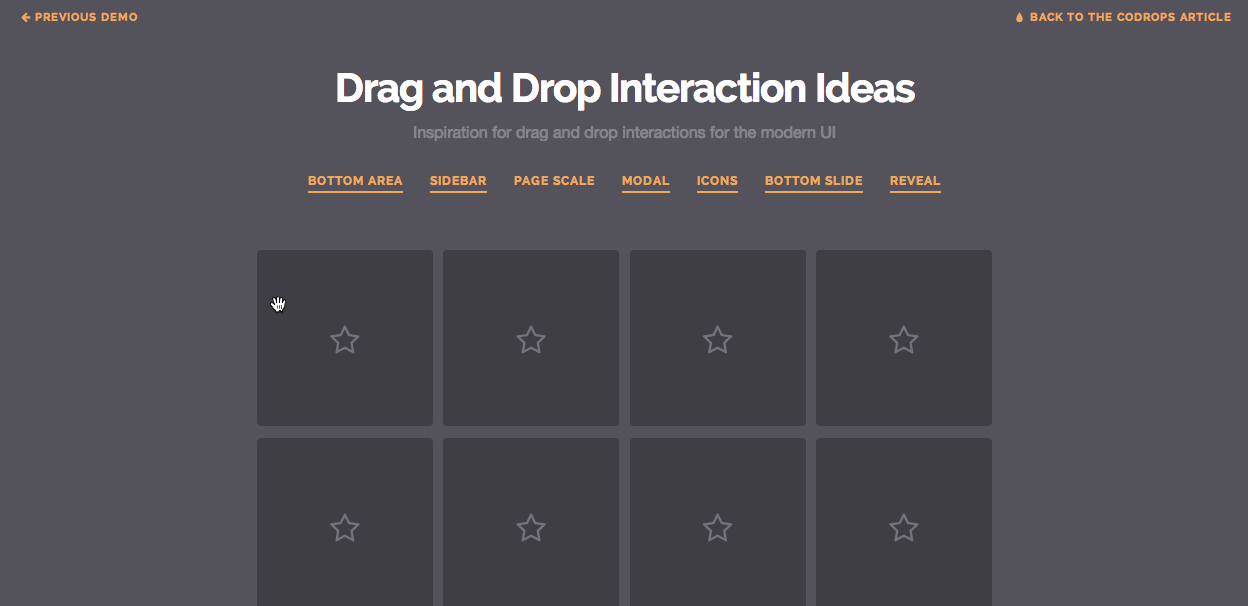 We hope you enjoyed this experiment and find it inspirational!