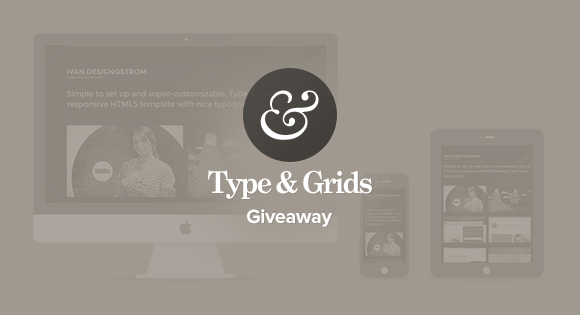 Win 1 of 9 Type & Grids responsive HTML5 templates (Pro version) worth $59 each in today's giveaway.
What is Type & Grids?
Type & Grids is a responsive HTML5 template that focuses on typography and grids. It looks great on all devices from desktops to laptops to tablets and mobile phones. All of the content resides inside a single HTML file, so it's super simple to setup.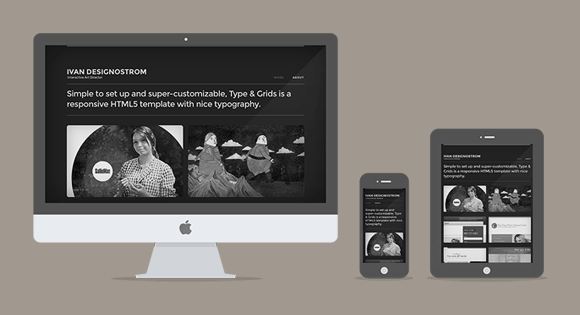 The extensive customization options are what set Type & Grids apart from other templates out there. There are 20 meticulously handcrafted type themes and 29 color themes built into the template. There are also 16 thumbnail shape variations and 58 background textures included. This allows a near endless combination of design styles so no two Type & Grids sites will look the same.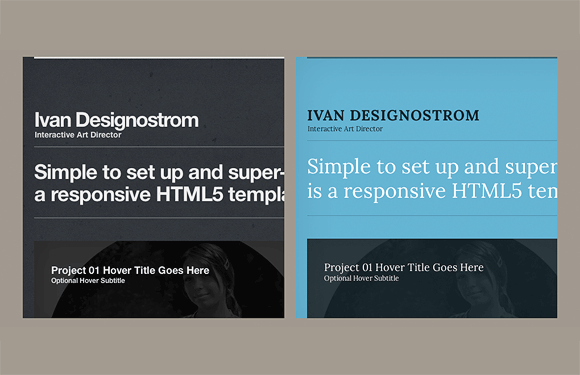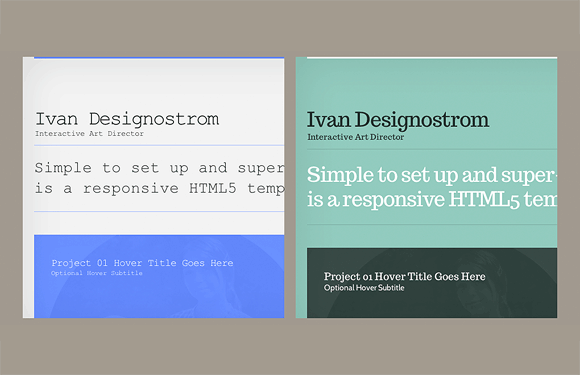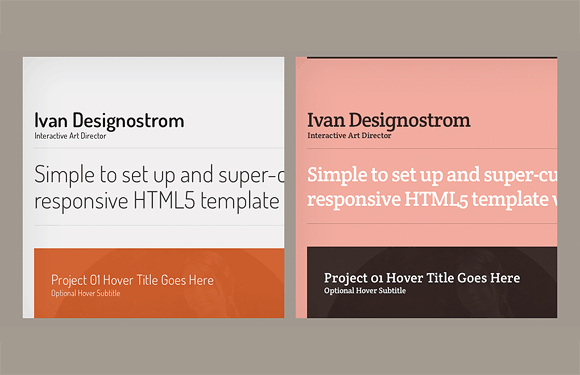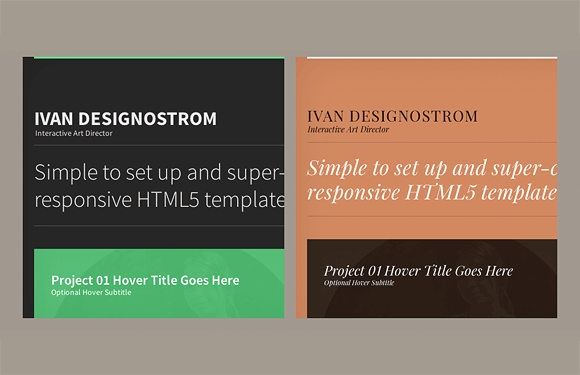 How it works
It's very easy to use the template:
Download and open the ZIP file.
Edit the single "index.html" file to add your own content.
Mix and match the included type and color CSS files to customize the design. All fonts shown in the demo are included.
Upload your new website to your web host. Done!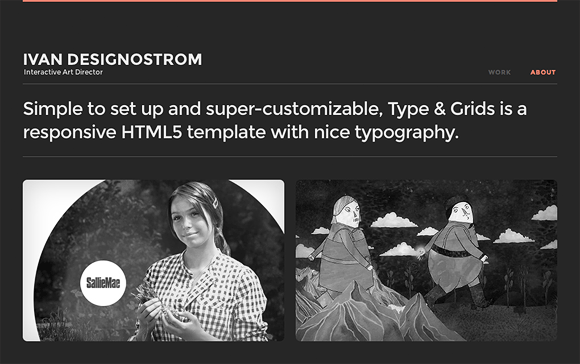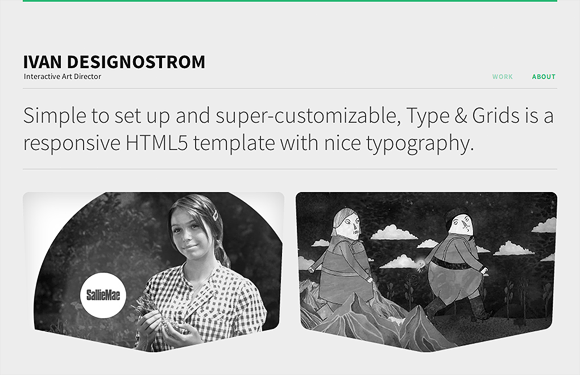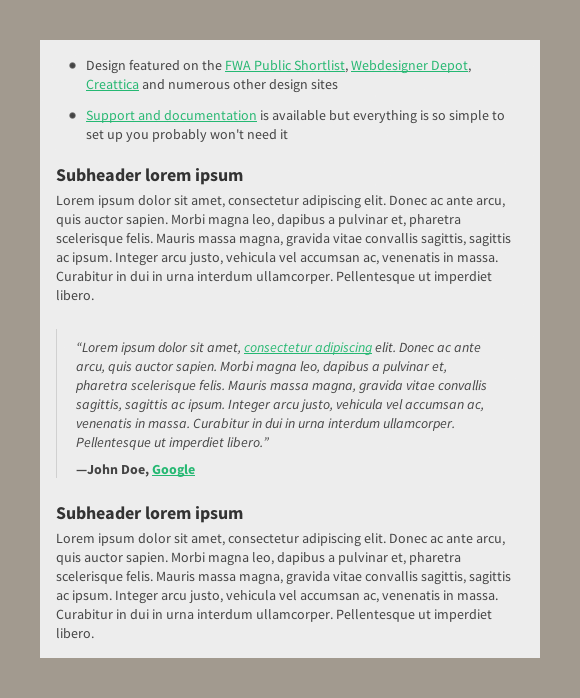 Features
Simple to set up and update — all of the content is inside a single "index.html" page
Contains 20 type themes and 29 color themes which gives you over 500 unique design combinations — 58 background textures are included as well
Each type theme is meticulously handcrafted to ensure attention is paid to the small typographic details
Fully responsive design — looks great on all devices from desktops to laptops to tablets and mobile phones
Swipe-enabled with hardware accelerated transitions — works super smoothly on touch devices like the iPhone and iPad
Coded using the latest HTML5/CSS3 standards and all code is W3C valid and cross-browser compatible
Video support — easily embed your videos from Vimeo or YouTube
Clean and semantic SEO-friendly code
Design featured on the FWA Public Shortlist, Webdesigner Depot, Creattica and numerous other design sites
Works great for non-portfolio sites as well
Support and documentation is available but everything is so simple to set up you probably won't need it

The Prize

You can win one of nine Pro versions of Type & Grids, the responsive HTML5 template, worth $59 each. The total giveaway price is $531.

How to enter

All you have to do for a chance to win is:
Leave a comment below
Share this giveaway on a social network of your choice. You can also use this tweet button:
Tweet


Good luck!

This giveaway ended on June 25, 2013 at 10 p.m. GMT+0.
Winners will be announced shortly!

The Winners

We are happy to announce the following winners of the giveaway:
Congratulations! You will be contacted shortly!