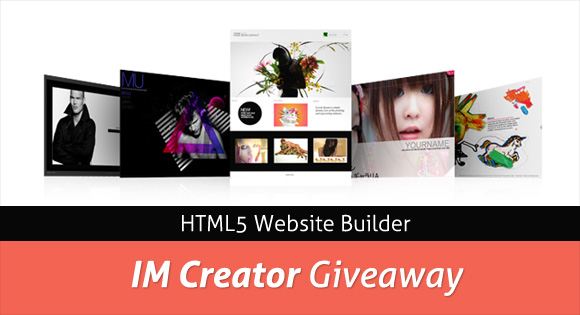 From our sponsor:
Get suggestions for improving your content, targeting, and marketing automations to help you increase revenue.
In this giveaway IM Creator is giving away 5 lifetime subscriptions + free domain!
Five lucky readers will win a lifetime subscription to IM Creator, a really cool online website builder, with unlimited hosting and a free domain.
About IM Creator?
IM Creator is an elegant & simple HTML-based online website builder that allows you to create a website in a trouble-free, accessible and pleasant environment. IM Creator is drag n' drop – WYSIWYG, no monkey business.

Check out some of the gorgeous sites built with IM Creator.
How to Build a Site
Choose one of the templates or start with a blank canvas – it's up to you
Customize the template, add your content
Click PUBLISH
…and voilà! Your site is up!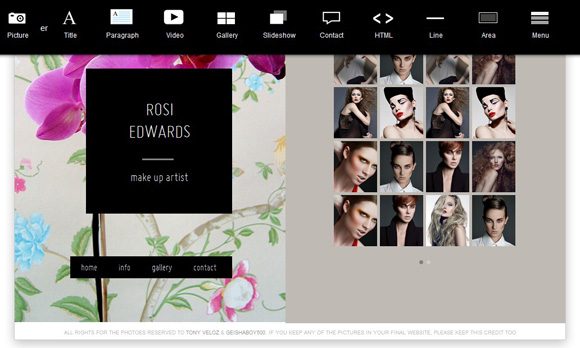 IM Creator Features
50+ gorgeous high-end templates
Hassle-free customization of templates
Reliable, fast and globally-distributed free hosting
Connect your own domain or buy a new one
Seamless integration with Google Apps to provide a reliable single sign-on experience
Free customized email accounts through Google Apps
Free and fast support
Integrate social widgets: blogs, Twitter, Facebook, LinkedIn and more
Add pictures, videos, music, Google maps, forms, gallery, slideshow, HTML etc etc
Built-in SEO
Add eCommerce
Total mobile / tablet compatibility
How to enter
To enter the giveaway, tweet about IM Creator and comment below. Tell us in your comment which IM Creator template you like best.
Good luck!
This giveaway ended on May 7, 2012 at 6 p.m. GMT+0.
The Winners
We are happy to announce the following winners of the giveaway:
Congratulations, you will be contacted shortly!
Thank you all for participating!