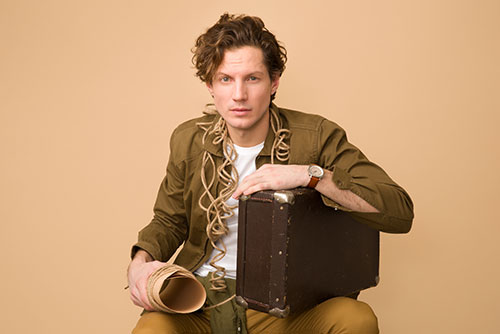 Henry Charles Bukowski was a German-born American poet, novelist, and short story writer.
Early years
view more
His writing was influenced by the social, cultural, and economic ambience of his home city of Los Angeles. His work addresses the ordinary lives of poor Americans, the act of writing, alcohol, relationships with women, and the drudgery of work. Bukowski wrote thousands of poems, hundreds of short stories and six novels, eventually publishing over 60 books.
Later life
view more
Since his death in March 1994, Bukowski has been the subject of a number of critical articles and books about both his life and writings, despite his work having received relatively little attention from academic critics in the United States during his lifetime. In contrast, Bukowski enjoyed extraordinary fame in Europe, the UK and particularly in Germany, the place of his birth.
Writings
view more
Several of Bukowski's poems were published in the late 1950s in Gallows, a small poetry magazine published briefly (the magazine lasted for two issues) by Jon Griffith. The small avant-garde literary magazine Nomad, published by Anthony Linick and Donald Factor (the son of Max Factor Jr.), offered a home to Bukowski's early work. Nomad's inaugural issue in 1959 featured two of his poems. A year later, Nomad published one of Bukowski's best known essays, Manifesto: A Call for Our Own Critics.
Death and legacy
view more